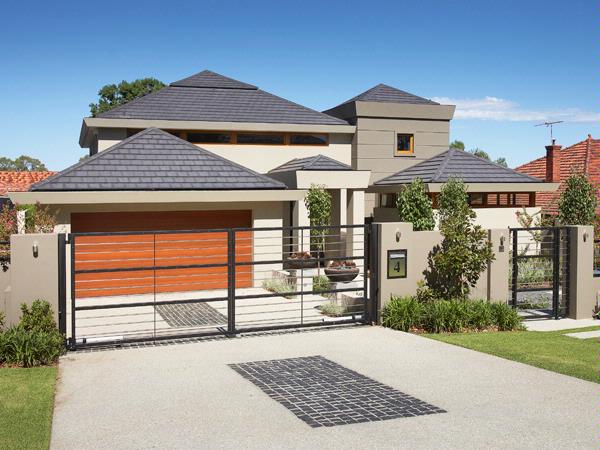 Yael K Designs Dalkeith Home
Details
Description
This magnificent Yael K Design home features resort-style living, luxury comforts and sensational entertaining areas.
The owners of this Dalkeith residence dreamed of a home oozing sophistication and individuality that would stand the test of time. The highest level of specification was required, incorporating luxurious, yet functional, living spaces that felt more like
a resort with all the comforts of home. The clients were a young family who needed the space to work, live and play.

The style of home is timeless, highlighted by a bold exterior. A series of pavilions, defined by custom designed facias, conceal the gutters to give strength and structure to the facade.
The internal spaces were meticulously designed to incorporate the needs of the young family. Although functionality was a priority,Yael K Designs used a high level of detail to create interesting features at every turn.
A blend of materials and textures, including glass and timbers, enhance the home's ambience as they reflect light and generate warmth.
Entertaining capability was equally important in the grand scheme of the home.
Yael created an entertainment hub through the interconnecting kitchen, dining and living rooms, which all provide an array of amenities for friends and family to use.
"There was an exceptional level of thought and detail that had gone into creating the design and points of interest to keep every visitor constantly entertained," says Yael.
Intricate details weave throughout the kitchen, and Yael believes her woman's touch is evident is this multi-tasking area.
An appliance gallery is concealed behind bi-fold doors with enough space for every domestic device. Extra features including a breakfast bar, computer workstation and integrated storage facilities make this kitchen something special.
The kitchen is linked to the formal dining room via a sophisticated corner cocktail bar.The cocktail bar features a floor-to-ceiling wine rack, integrated refrigerator, coffee bar and servery, generating the ambience of a hip wine bar.
The formal dining area is glamorous in itself, with a coved timber ceiling that contrasts with three crushed stainless steel pendants.The pendants are suspended above the dining room table, incorporating an ARQ Furniture custom designed
19mm slab of glass that floats on a timber and stainless steel pedestal.
The dining rooms flows into an inviting sunken lounge room set off by a feature fireplace and window seat.The living room seamlessly connects with the alfresco area, which is completed by a magnificent 12-seater stone and stainless steel table.
The spectacular master suite embraces the resort feel as it spills out onto a balcony with oversized lounges providing the perfect viewing vehicles to gaze at the aqua waters of the pool below.
Related
Yael K Designs Mandurah Home
Yael K Designs Cottesloe Home
Location
Address: 16 Clune Avenue,West Leederville,WA,6007
Phone: (08) 9381 5111
Email: [email protected]