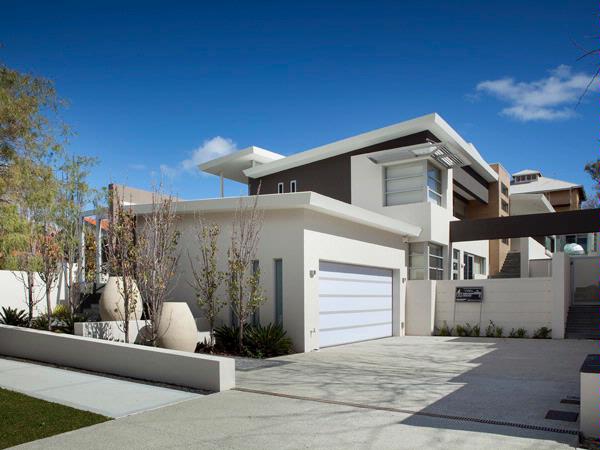 Yael K Designs Cottesloe Home
Details
Description
The owners of this Cottesloe property requested a spacious, functional and comfortable home for themselves, their two teenage daughters and their young son.
The design had to incorporate private spaces for each family member as well as varied entertaining spaces. Parking for four cars and a lap pool and spa were also on the brief.
A focus on zoning to create separate living spaces drove the design concept and as a result, the home exudes a high level of privacy and comfort combined with function and practicality.
The sloping nature of the block initially presented Yael Kurlansky and her team with some challenges, however, by elongating, terracing and manipulating the house into the five-metre slope, they allowed the home to capture the northern sun while creating a journey of interesting indoor and outdoor spaces.
Advantage was also taken of the property's rear access – Yael created a private entry point for the parents, providing easy access to their own decadent wing. It also leads to the indulgent, highly detailed kitchen, which is truly the heart
of this home.
There is a seamless flow between the living and dining areas as they unfold into each other and spill outside – this is where lifestyle and function come together.
The highest quality finishes and fittings create a feeling of grandeur in this family home. A mixture of polished plaster, glass and an array of textured materials and fabrics add interest and create comfort. These elements are evident throughout the entire home, where a perfectly balanced use of space and function prevail.
Structured rooflines give the home definition and distinction, while the creative use of colour reinforces its confident architecture. Colour and texture flow seamlessly from the exterior, through the interior to create a spacious, functional and comfortable home that meets and exceeds the brief.
Related
Yael K Designs Mandurah Home
Yael K Designs Dalkeith Home
Location
Address: 16 Clune Avenue,West Leederville,WA,6007
Phone: (08) 9381 5111
Email: [email protected]