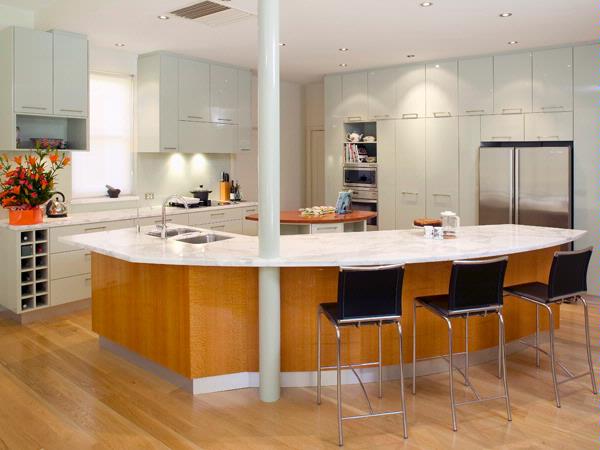 Details
Description
A modern, free-flowing kitchen by Franke Cabinets hits the mark in this family home.
The owners didn't like the fact that the previous kitchen was cut off from other areas, isolating those working in it. Spending a lot of time in the kitchen, the clients wanted a more open feel to encourage social interaction with family and guests.

The kitchen was architecturally designed and Franke Cabinets was engaged to undergo the construction element.
By removing a wall that separated the kitchen from the family living area, the design was opened up to create a natural flow.
Wide, curved benchtops have been designed to allow the client to socialise with family and friends when cooking in the kitchen.
All appliances are within easy reach, as are the stove and cooktop. The sheoak cabinets provide warm, natural tones.
The owners are delighted with their new kitchen, which achieved their aims and was completed within the allocated budget.
Related
Franke Cabinets Western Suburbs
Franke Cabinets Karrinyup 2
Franke Cabinets Karrinyup 1
Location