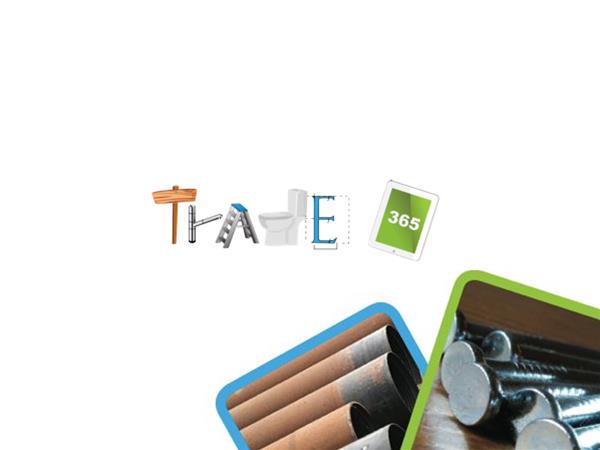 Trade 365 is the easy way to buy and sell quality building materials for your building,construction and DIY projects online.
Details
Commercial:Aluminium Finishing,Architectural Lighting,Balustrading,Basins,Bathroom,Baths,Blinds,Cabinetry,Carpet,Curtains,Doors,Fencing,Fireplaces,Floors,Gates,Glazing,Heating,Home Builders,Homewares,Homewares & Accessories,Furniture - Indoor,Joinery Systems,Kitchens,Lighting,Lounges,Mixers,Furniture - Office,Outlets,Plasterboard,Pools & Spas,Printed Glass,Renovation,Roofing,Rugs,Screen Systems,Shelving,Showers,Shutters,Sinks,Solar Energy,Stone,Stools
Commercial Type:Building Materials,Consumer Direct,Retailers,Wholesalers
Residential:Aluminium Finishing,Awnings,Balustrading,Basins,Bathroom,Baths,Bedroom,Blinds,Building Solutions,Cabinetry,Carpet,Cladding,Coatings,Cooking Appliances,Curtains,Decking,Doors,Entertainment Units,Fencing,Fireplaces,Floors,Gates,Glass Applications,Glazing,Heating,Homewares,Joinery Systems,Kitchens,Lighting,Mixers,Plasterboard,Pools & Spas,Printed Glass,Roofing,Screen Systems,Shutters,Sinks,Solar Energy,Stone,Storage Solutions,Surfaces,Tables
Residential Type:Building Materials,Commercial Suppliers,Consumer Direct,Retailers,Wholesalers
Description
Trade 365 is a new to Western Australia and offers in the building and construction industry a cost effective way to get rid of unused, discontinued or slow moving stock which is taking up warehouse space. Developed by industry professionals, for the benefit of the industry.
Trade 365 can benefit the market in two ways. The first, offering sellers a way to sell their quality unused products with ease and the second being, a place for consumers to purchase products at a fraction of their original cost. Our aim is to provide affordable & cost recovery solutions for businesses & to provide consumers with quality products at an affordable price.
There are 3 easy steps to sell a product on Trade 365.
Register your business
Post your product
Watch the offers roll in!
It's that simple.
How can Trade 365 benefit you?
All the stock advertised is new, it's just unused. This allows buyers to obtain some great bargains.
Trade 365 allows sellers to free up warehouse, shed, yard & workshop space.
We provide sellers with the opportunity to promote their stock or product that's not normally advertised.
You save on the cost of disposal & reduces waste. This allows your business to make some cost recovery on products that would otherwise just keep costing you money.
You are in control of your products and the sale of them.
We offer businesses an affordable solution for their marketing needs, allowing the business name and logo to be promoted alongside their advertised products.
Best of all, Trade 365 is free to register
Trade 365 was developed by people in the building and construction industry, people just like you! People who are passionate about providing affordable online solutions.
Location