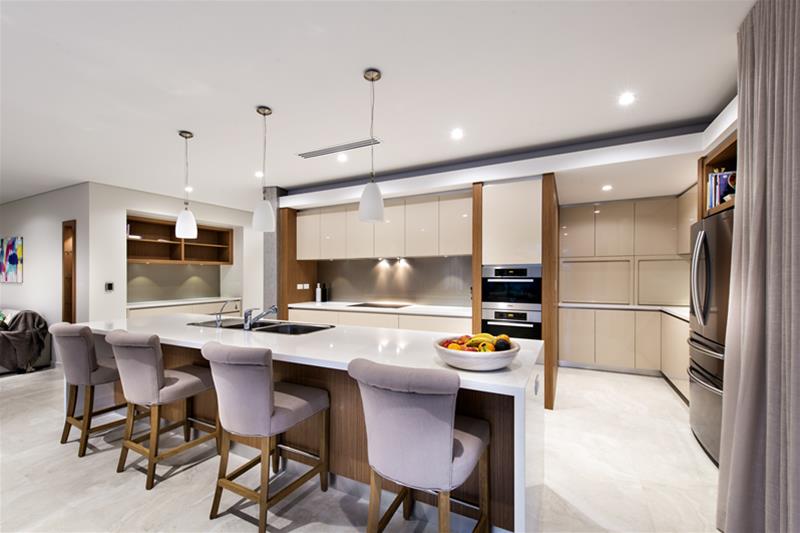 Back in 2008 Jamel won the West Australian award for Excellence in Built in Furniture (Kitchens) for the Casa Di Leone Kitchen.
Details
Residential:Furniture Design,Kitchen Designers
Description
The kitchen is made of solid Sheoak. One of the main features of this kitchen is its colour. Jamel enhanced this look by creating a new colour during the polishing and finishing stages. By combining grain and colourwe have created a unique look. This gives the kitchen a European feel using West Australian hardwood timber.
Other features of this kitchen include all doors and drawers are solid and 30mm thick.
Nowadays we offer diverse material such: copper sink, granite, marble and natural edge top, glass or aluminium splash backs, laminate or solid timber and all the latest innovations available.
Indoor or out door kitchens with beer tap or wine preservation system is one of our many inspirational services.
Come visit us to discuss how to create a world class dream kitchen.
Location