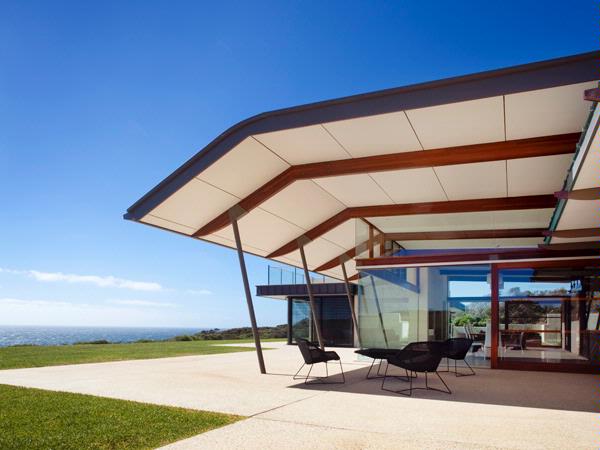 Wright Feldhusen Architects Injidup Home
Details
Description
This spectacular exposed site has vast views of beautiful Injidup Beach.
Due to the local council's imposed stringent building guidelines, no portion of the house was to be higher than four metres above natural ground level.
The client required holiday accommodation for their extended family, which led to several bedrooms in separate zones to isolate young children from noisier areas.
Two intimate rammed-earth sleeping wings meet at a glazed pavilion that forms the main living area.
The main external living areas are focused on the north-east courtyard, with borrowed views of the ocean through the glazed living area.
The home has very thick rammed-earth walls, copper cladding and large areas of glass. All building materials were specifically sourced to deal with the harsh marine environment.
Rainwater is harvested on site to meet all the water requirements of the occupants.
Related
Wright Feldhusen Architects Yallingup Home
Wright Feldhusen Architects North Fremantle Home
Location