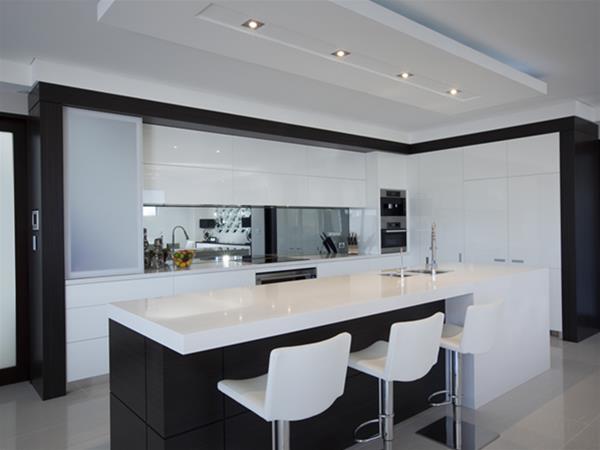 This superb beachfront property encompasses its surroundings taking in views and natural light shining on the modern designs created in combination with the client and Kitchen Capital WA.
Details
Description
Walking through the grand entry, it is evident that this home has been designed incredibly well with immaculate attention to detail. Incorporating clean lines, warm veneers and mood lighting the details all come together depicting elegance and surreal luxury.

The kitchen design brief was to use integrated appliances, electric touch opening drawer and door mechanisms, a ducted vacuum system built into the kickboards, strategic task and mood lighting and compartmentalization of all spaces so everything had a designated place.

The colours and textures are based on earthy neutral tones with a fantastic mix of wood grain veneers, large porcelain floor tiles, mirrored glass splash backs and high gloss white cabinetry.

This home is a fantastic addition to Kitchen Capital WA's portfolio. Working closely with clients, making sure they feel part of the project and that they are achieving the look and feel they want is why the team at Kitchen Capital WA is renown for their workmanship, quality and service.
Related
Location