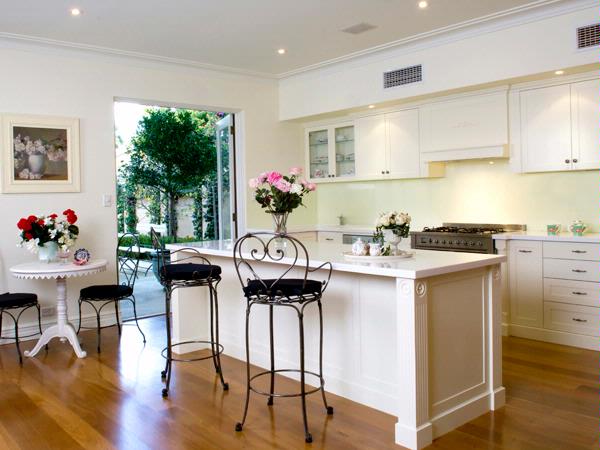 Cottesloe home.
Details
Description
What was once a dark, secluded kitchen becomes a space with international flavour, extending an open invitation to family and friends.
Water damage to a timber floor made it essential to remove the existing kitchen in this Cottesloe home.
The client had never been happy with the kitchen in terms of functionality and style, so she used the renovation opportunity to change a few design elements and add cabinets.

Working with Kitchen Capital WA not only did the kitchen's style evolve, but in fact the actual position of the kitchen in the home changed.
The existing kitchen was a little too dark with the position and layout cutting the area off from the family living room.
The client made a decision to move the kitchen into the existing dining area which, aside from being light and bright, meant the old kitchen area could become a much needed family room.
The designer worked within the constraints of existing doors and bulkheads to come up with a design that suited the client's needs.
The style of the home borders on Tuscan and so the kitchen is a simplified version of French provincial, which suits this house's structural surrounds and furnishings.
All modern facilities such as slide out shelves, built-in bins, bottle baskets and plenty of drawers were included.
Related
Location