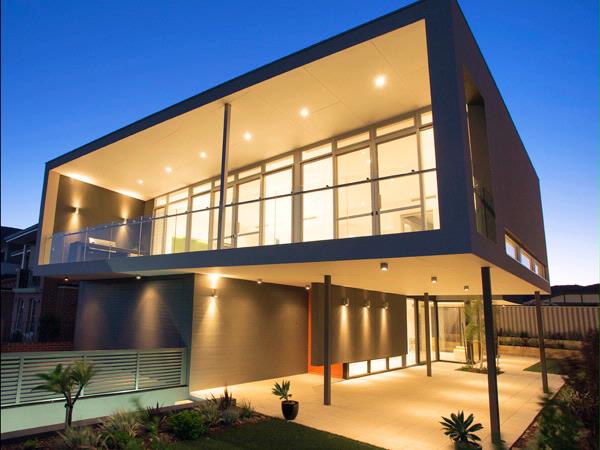 Robert Andary Architecture Melville Home
Details
Description
Set on a small site as part of a subdivision, the design of this home by Robert Andary takes advantage of the slope from front to back, to allow for an elevated presence at ground level.
The residence deliberately and unapologetically stands in stark contrast to its neighbours, and offers extraordinary views to the city and river to the north-east, and to the hills in the east and south-east.
From street level, little is revealed of the elevated ground floor, hiding like a gem behind the front entry fence and the seamless timber-clad garage door.
Inside, the three-bedroom, two-bathroom home features large, open-plan living areas that lead to the outdoors.
Designed for a family with two young children and a dog, the footprint of the residence was to present the opportunity for movement.
Visual permeability and supervision of children, while taking full advantage of the views on offer, solar access to the north and prevailing breezes for cross-ventilation.
The living spaces flow seamlessly into each other, with the staircase providing a central spine lit by the double-height northern glazed wall.
The spaces are visually connected but maintain privacy through limited access points.
The residence is a free-flowing, strategically planned residence that maximises the potential of the site, creating a new future for a young family.
Related
Robert Andary Architecture Shenton Park Home
Location