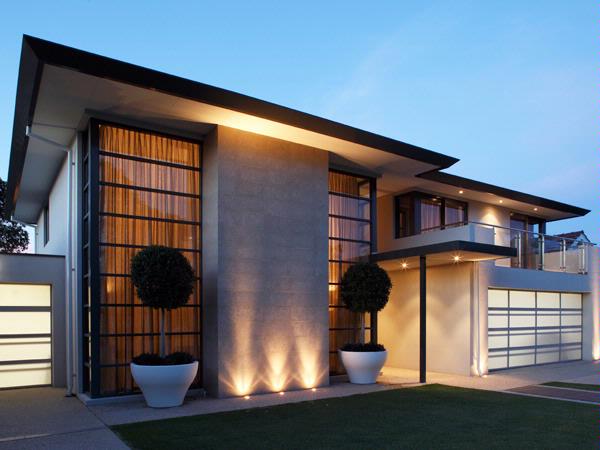 Details
Description
Mulberry Homes took an average 1970s house and turned it into a spectacular, modern-day residence.
Looking at this Mulberry Homes designed and built home today, it's difficult to believe it was once a 1970s, brown-brick and tile construction, with dated décor and a layout that was less than conducive to modern family living.
With a budget to adhere to, the owners – a young family – commissioned Mulberry Homes to completely redesign the home and install a pool and alfresco area. They wanted to not only modernise the home, but also open it up and incorporate light, airy living spaces. A new kitchen, new bathrooms, home theatre room and double garage were also on the list of requirements.
To come in within budget, Mulberry Homes needed to retain the structure of the existing home as much as possible.

More than just a renovation, this project required a total redesign. Mulberry Homes started by rebuilding the entire front facade of the home and bringing it out a few metres. An extra large door and entrance canopy add interest, while the sloping roof on the outside has been replaced with a mezzanine level inside that looks onto the formal living area. The 70s-style sunken lounge was filled in to create a more contemporary space, which features an extra high ceiling.
In modernising the front of the home, Mulberry Homes also constructed a new double garage, rendered the home's dated, brown bricks and landscaped the front yard, complete with low boundary wall.
The newly constructed extension above the garage now houses a theatre room. It shares this level of the home with the children's bedrooms. The wall that formerly created the upstairs passageway has been replaced by a glass balustrade, which opens up the area and creates a sense of space.
While the Mulberry Homes team retained as much of the existing structure as possible, they completely reversed the orientation of the house, moving the living areas to the rear of the building to overlook the new pool, alfresco area and landscaped gardens. The former garage became an open plan kitchen and family area, with interesting, coffered ceilings and white minimalist finishes to enhance the feeling of spaciousness. A wall of glass doors is all that separates the area from outside, affording those inside terrific views to the back of the property.
The outdoor area has been completely redesigned to include a stunning pool and water wall by Atlantic Pools and an undercover alfresco area. A glass pool fence means views from inside are not hampered. Landscaped gardens complement the backyard's modern design.
Related
Mulberry Homes Mount Lawley
Location