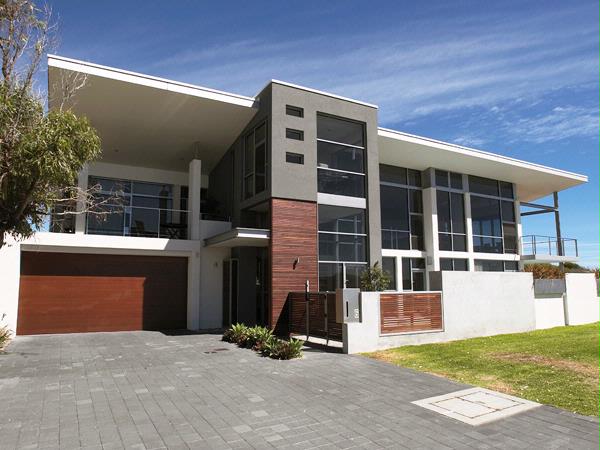 Hillam Architects Mullaloo Home
Details
Description
It was inevitable for the kite-surfing owners of this property that they'd be living oceanside. They purchased the land for its proximity to the beach so views of the ocean, when they weren't surfing, were key to the home's design brief.
Comprising two storeys plus a loft space, the home's linear form extends along the block's southern boundary, with the outdoor living spaces and lap pool situated on the northern and western sides to capture the winter sun. A simple skillion roof pitches north, creating a distinctive profile from the street.
Internally, the kitchen, dining and living areas are located on the first floor, capturing views over the sand dunes to the ocean. From the entry, there is a logical progression up the open staircase and into this main living area.
The clients spend considerable time working at home, so the study was given a premium location in the loft space. A guest suite, ensuite and powder room are situated at the eastern end of this level, while an outdoor terrace, screened from prevailing winds, sits in the north-east corner.
The ground level follows a similar pattern to that of the first floor, in that spaces of lower priority, including minor bedrooms, the
sauna, laundry and garage, are located in the south-east corner.
The music room sits under a glazed void, which provides a vertical connection between the two levels. The room sits against the pool on the northern edge of the home, along with the master bedroom and ensuite.
Related
Hillam Architects Quindalup Home
Hillam Architects Dalkeith
Location