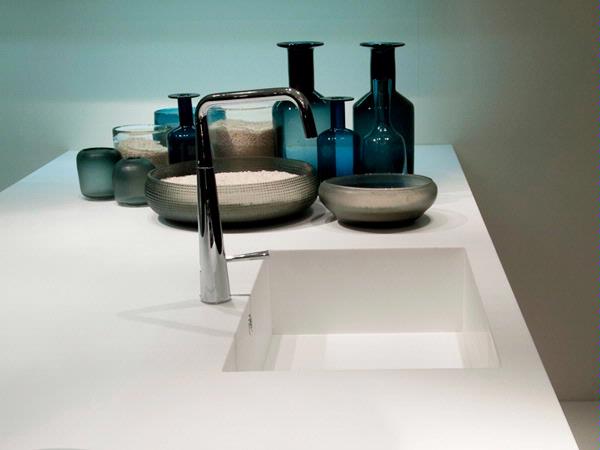 Staron® Solid Surfaces by Samsung in the Kitchen
Staron® Solid Surfaces by Samsung, is suitable for endless applications. With a smooth finish and a range of over 80 colours to select from, Staron® is both aesthetically and functionally pleasing.
Details
Residential:Bathroom,Baths,Cladding,Kitchens,Sinks,Surfaces,Toilet Suites,Wall Cladding
Description
Staron® is joined with a special Staron® adhesive, creating long and wide continuing surfaces with no open or visible joins. This makes it the perfect surface solution for the most used material in the kitchen - the benchtop.
With a selection of four single and three double kitchen sinks – a seamless and totally integrated kitchen benchtop space can be created. You can even create your own design to fit the specific needs of your project. No dirt trapping joins or crevices to clean, just one continuous surface that looks and acts like one piece.
The renewable nature of Staron® means that after years of use, the surface can be sanded, restoring it back to its original condition.
Staron® can be used in endless applications throughout a house or apartment environment. Extend Staron® past the benchtop into the splashback for an integrated finish.
Related
Staron® Solid Surfaces by Samsung in the Bathroom
Location