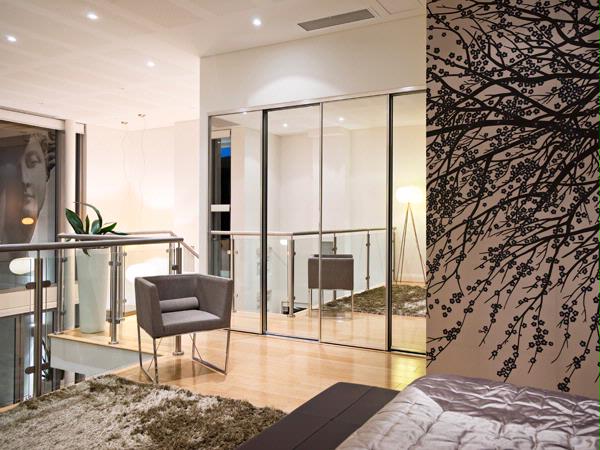 Details
Description
Daniela was asked to transform this tall, white, box-like penthouse into a showpiece with soul.
While the interior remains mostly white, splashes of colour were added to complement the chocolate browns of the major furniture pieces and add a sense of play and vibrancy.
The intimate and engaging home was designed by Eames Architects and has a main bedroom on a mezzanine level, an open-plan kitchen/living/dining area with an adjacent outdoor terrace, two bathrooms and a study.
One of the bedroom's walls is wallpapered with silk painted with a Japanese motif to maintain a luscious yet understated feel.
Large empty spaces are illuminated with appropriate light-fittings and Carrara marble to create a warm environment that changes its colours throughout the day and night.
One of the key features of the home is the large tile mosaic on the southern facing exterior wall of the terrace. It is highly visible from both the interior and street level, and symbolises eternal youth.
Related
Location