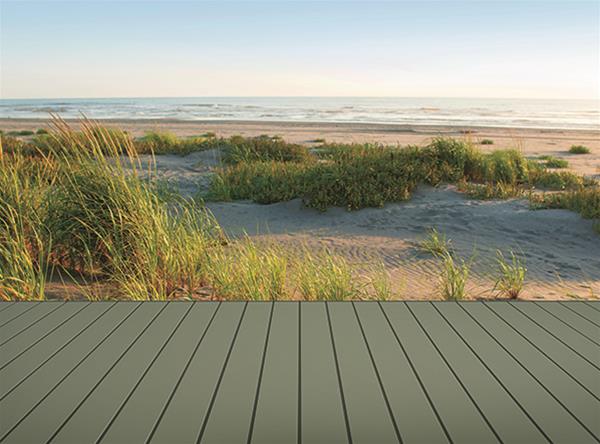 The HardieDeck™ system is a new breed in decking that's low maintenance, comes with a 10-year warranty, and can be coated in almost any colour.
Details
Commercial:Decking,Surfaces
Residential:Decking
Residential Type:Showroom Available
Description
HardieDeck™ is an attractive and robust new decking solution with a modern, contemporary appearance. Ideal around, the pool, on the balcony, sundeck, boardwalk, home entrance or alfresco living area, HardieDeck™ enhances outdoor living
in Australian conditions.
The new decking combines highly durable, thick and wide fibre cement decking boards with a unique aluminium fixing system, to create a solid feel under foot that looks and feels great.
The state-of-the-art system was introduced in 2015 and is highly favoured for its quality and lowmaintenance appeal. Unlike traditional decking, HardieDeck™ does not need oiling, can be coated in a spectrum of colours, and is guaranteed not to warp, crack or rot when exposed to the sun, dampness or termite activity. This is due to its clever composition of enduring materials such as wood pulp, sand and cement, which allow the system to be backed by a 10-year warranty.
The boards and fixing system are smooth to walk on, with no nails or splinters, and its joining system fills the gaps and conceals the screws for a seamless, polished and professional finish.
Its enclosed finish means nothing can be dropped or lost through the gaps, and homeowners can enjoy its ease of cleaning.
HardieDeck™ can be installed over both timber and lightweight steel framing and is a CSIROapproved bushfire prone area system. Customdesigned finishing boards and aluminium trim complete the system by providing edging and stair solutions.
Location