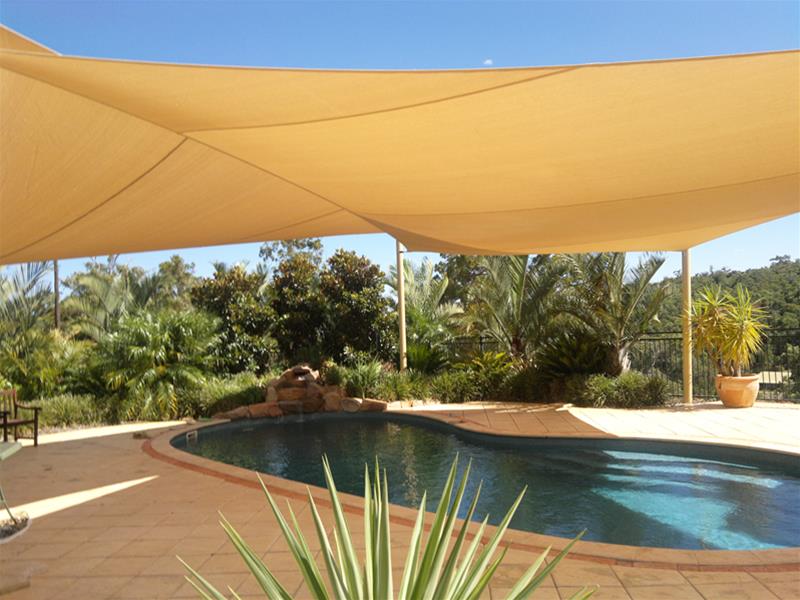 Shade Experience has been at the forefront of the shade sail industry for well over a decade since being established in 1995.
Details
Residential:Outdoor Accessories
Description
Shade Experience is a Western Australian owned manufacturer of shade sails and shelters. The company has been at the forefront of shade technology for the past 14 years, producing sails and shelters of the highest standard for both domestic and commercial use. We pride ourselves on customer satisfaction by manufacturing a practical eye catching product of superior quality at a realistic price.
Shade Experience sails and shelters are ideal in all domestic situations providing shade cover for swimming pools, spas, cars, boats, gardens and outdoor entertaining areas. Their commercial uses are limitless. For example school and child care playgrounds, car parks, display yards, sporting complexes, outdoor eating areas, bar areas and staff amenities areas.
Our sails and shelters are custom designed in various sizes, colours and styles offering maximum protection from harmful UV rays and damage caused by the elements. The shade sails are manufactured using heavy duty shade fabric specifically designed for tension situations. Stainless steel wire is inserted in the perimeter hem and stainless steel shackles, turnbuckles and D rings are used in the corners.
Want something different for your outdoor area? Shade sails create an interesting alternative, while enhancing the area and providing protection.
Location