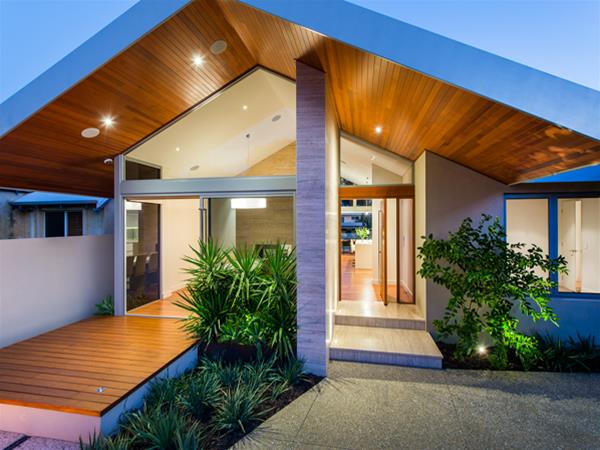 Success Crescent Residence
A home renovation designed and built to the highest specifications by Mountford Architects.
Details
Home Design Style:Modern
Home Design Type:Design and Construction Services,Interior Design,Kitchen Design,Modern,Renovation,Single Storey
Kitchen Design:Modern,Renovation
Description
The Success Crescent project was an extensive renovation which used an open gabled pitched roof with large walls of stone to delineate formal and informal living areas. This delineation has allowed the space to feel grand on a domestic scale. The cantilevers in the pre-tensioned ridge beam create two generous eave overhangs that shade the fully glazed walls that serve the back and front porches. As well as giving the house a distinctive street front personality, this arrangement sets up an even balance of light in the home and allows for efficient indoor-outdoor living, taking advantage of the Australian climate and giving a distinctive street front personality.
Related
Paddington Street Residence
Location