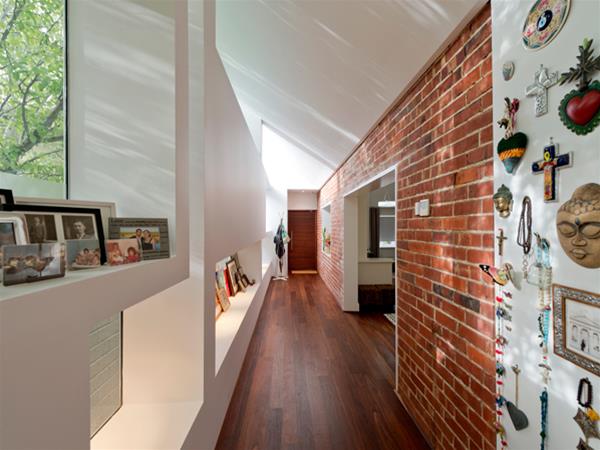 Paddington Street Residence
A renovation project which breathes fresh light and space into this 100 year old cottage in North Perth.
Details
Home Design Style:Heritage,Modern
Home Design Type:Interior Design,Kitchen Design,Modern,Renovation,Single Storey
Kitchen Design:Renovation
Description
The Paddington Street project involved the renovation of a 100 year old cottage in North Perth. Sited east west, the narrow home and small scale rooms needed light, space and access for a growing family. The depth of the new wall maximises light whilst minimising heat gain and delivering display and storage space. The result filters western light through a green canopy of leaves. The effect is a constant changing of light levels and patterned shadows that fall over the new and old spaces.
Related
Success Crescent Residence
Location