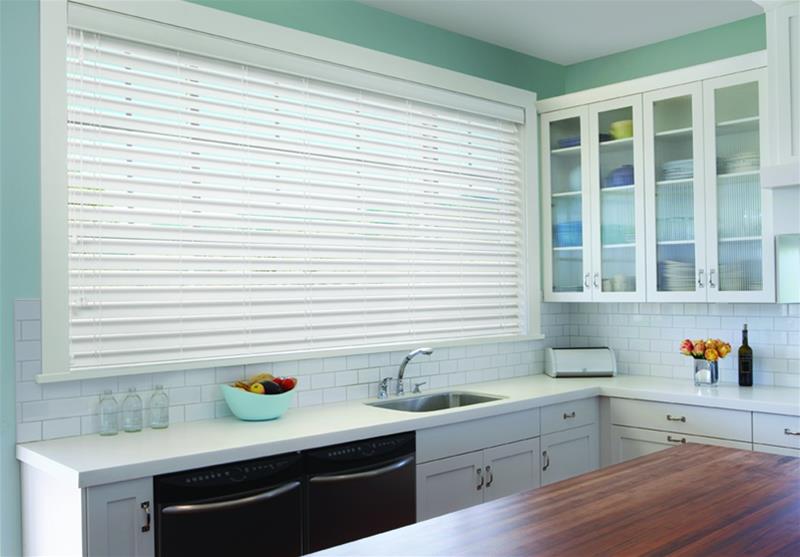 The LUXAFLEX® Woods Collection adds warmth and a timeless feel to your home with a range of Shutters and Venetian Blinds.
Details
Description
LUXAFLEX NEWSTYLE® Polyresin Shutters are the modern alternative to traditional wooden shutters. Newstyle Polyresin Shutters are water resistant and will not warp, shrink, peel, fade or need re-painting, making them ideal for installation in humid environments such as bathrooms, laundries and even external applications.

LUXAFLEX NEWSTYLE® Basswood Shutters provides the timeless beauty and enduring craftsmanship of real timber, customer made for your home. The TruView® Hidden Tilt Mechanism, delivers a clean, contemporary design and a clear, unobstructed view through open louvres, as well as quiet closure.

The smooth finish of LUXAFLEX® BEYOND WOODS® Blinds provides a practical alternative to wooden blinds. Constructed from engineered polymer they present the perfect solution for bathrooms, kitchens or laundries where high humidity and temperature changes can affect normal wooden blinds. BEYOND WOODS® Blinds can also be completely motorized for the ultimate convenience.

If you appreciate the look and feel of natural timber, then LUXAFLEX® COUNTRY WOODS® Venetian Blinds are the perfect choice. Available in a range of colours, oiled and lacquered finishes, these blinds can be colour co-ordinated to suit your décor. LUXAFLEX® COUNTRY WOODS® Venetians are suitable for unusual window shapes, such as sloping tops and bottoms or a fixed arch or triangle.
Related
LUXAFLEX® Timeless Awnings Collection
LUXAFLEX® Softshades Collection
LUXAFLEX® Softshades Collection
LUXAFLEX® Folding Arm Awnings
LUXAFLEX® Fabric Collection
LUXAFLEX® Evo Awnings Range
LUXAFLEX® Aluminium Collection
Location