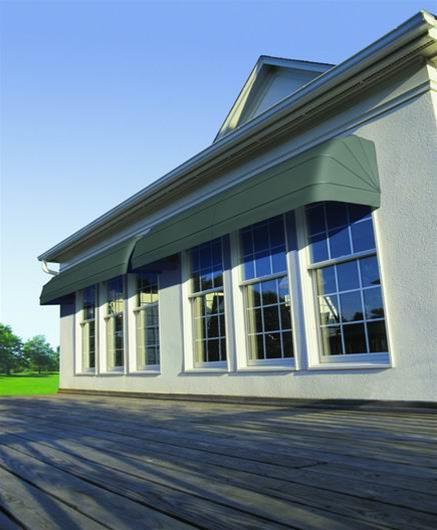 The LUXAFLEX® Timeless Awnings Collection encompasses a wide variety of traditional Awnings including Straight Drop Fabric Awnings, Canopy Awnings and Aluminium Awnings.
Details
Residential:Blinds,Window Treatments
Description
LUXAFLEX® Fabric System 2000 Awnings are available in a large selection of fabrics and colours, and are suitable for most home designs. Choose either the Pivot Arm, Automatic or Straight Drop style or a combination providing flexibility to your home.

LUXAFLEX® Channel Roll Up Awnings have specially designed side channels that allow the awning to stop at intermediate positions blocking the sun when required.

LUXAFLEX® Canopy Awnings are available in four designs; Dutch Hood, Wedge, Elliptical and Boulevard. They can be situated outdoors over windows, doors or walkways and come in a range of colours and fabric choices.

LUXAFLEX® Metal Louvre Awnings provide privacy, light control and air flow. Their HD COLOR-COTE® paint system is extremely durable, whilst the awning deflects the glare and heat of the sun.

LUXAFLEX® Fixed Metal Awnings provide perfect shading to patios, verandahs, external windows and doors.

LUXAFLEX® Locked Arm Awnings are a basic shading system for homeowners on a budget. The fabric slides up and down guide rods on arms at a fixed projection.

LUXAFLEX® Window Fashions awnings are backed by a 5-year warranty.

Related
LUXAFLEX® Woods Collection
LUXAFLEX® Softshades Collection
LUXAFLEX® Softshades Collection
LUXAFLEX® Folding Arm Awnings
LUXAFLEX® Fabric Collection
LUXAFLEX® Evo Awnings Range
LUXAFLEX® Aluminium Collection
Location