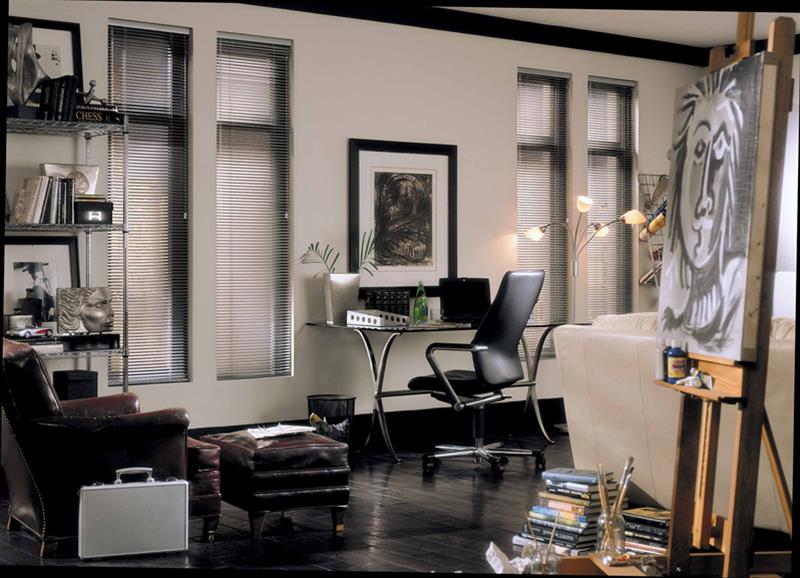 LUXAFLEX® Aluminium Venetian Blinds are simple and stylish, providing a timeless design that suits many decorating styles.
Details
Residential:Blinds,Window Treatments
Description
One of the first LUXAFLEX® Products to be released in Australia in the 1950s was the traditional Aluminium Venetian Blind, which to this day still uses high quality aluminium alloys and paint systems to construct a genuine and reliable product with high slat bounce back to maintain shape.

Aluminium Venetians are perfectly suited to the home environment as the light control function maximises the use of natural sun light and reduces the need for artificial light.

Various options allow you to customise this product for your home. Choose from a 16mm, 25mm or 50mm slat size before selecting either a standard or metallic colour.

The TWI-NIGHTER® Venetian Blind is perfect for bedrooms as it is designed to reduce light and filtering through the slats when closed. The positioning of the rout holes and closure of the slats provides minimal exposure of incoming light offering greater privacy.

For a modern twist on this traditional product choose LUXAFLEX® MAGNAVIEW® Venetian Blinds. These blinds feature a 25mm slat which opens and closes as normal, but when the slats are tilted open, every alternate slat springs up and clings invisibly to the slat above it – to maximise and double your view.

Motorised tilt and raise options available or choose the auto tilt option which allows tilting of the slats via remote control.

Related
LUXAFLEX® Woods Collection
LUXAFLEX® Timeless Awnings Collection
LUXAFLEX® Softshades Collection
LUXAFLEX® Softshades Collection
LUXAFLEX® Folding Arm Awnings
LUXAFLEX® Fabric Collection
LUXAFLEX® Evo Awnings Range
Location