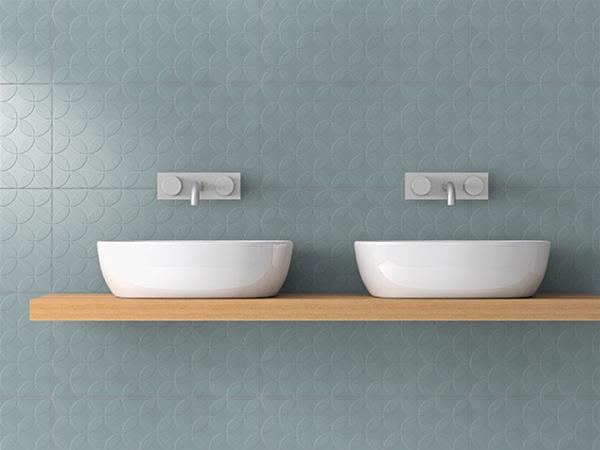 Feature tiles don't have to be loud and bright to be effective, and Crosby Tiles' latest Infinity range proves this perfectly.
Details
Description
Crosby Tiles has been supplying tiles to homes in Western Australia for more than 90 years, and is one of Perth's most experienced and trusted tile suppliers. As such, Crosby's has some of the world's best tile suppliers providing the most up-to-date designs, colours and formats.
One of these is Crosby Tiles' latest range, Infinity- a unique collection of designer tiles that will add elegance and
sophistication to any room. Available in a 300x600mm size, the tiles come in 24 contemporary colours in 12 patterns, which range from modern geometrics to vintage pressed-metal looks. The feature tiles can be used in horizontal or vertical formats, and can make large vertical panels for a high-impact look, or be used separately for a more subtle effect.
Pair this selection with the company's friendly service and exceptionally affordable prices, and it is evident that Crosby's is
a must-see when choosing your tiles.
Related
Crosby Tiles – Kitchen Tiles
Crosby Tiles – Folio Series
Crosby Tiles – Floor Tiles
Crosby Tiles – Bathroom Tiles
Crosby Tiles - Artisan Series
Location