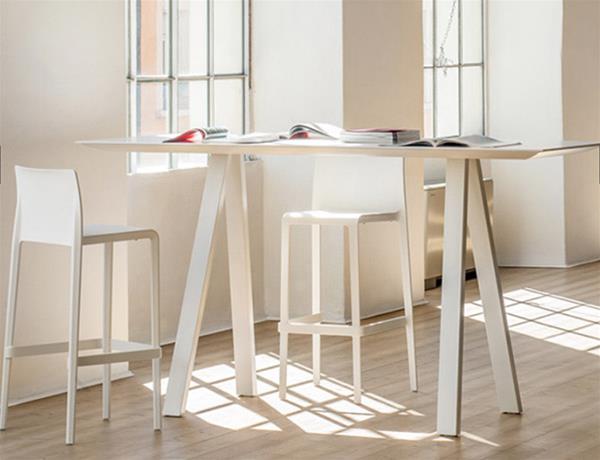 Arki High Table By Pedrali
Arki High Table by Pedrali. Available in-store and online at Innerspace WA
Details
Description
Arki-Table high version is a versatile solution suitable for different office environments. Workstation, table for reading or meeting for shared areas of public spaces.
Arki-Table has a 6mm solid laminate top, with a frame made of extruded aluminium, and trestle steel legs.
Arki-Table is suitable either for meeting, breakout, and dining areas.
White or Black full colour version available.
Related
Eames Lounge by Herman Miller
Aeron Chair by Herman Miller
Location