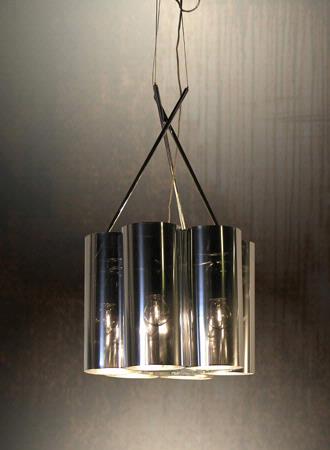 Details
Description
About Space is a boutique business that specialises in the Australia-wide supply of classic and contemporary pendant, table, floor and wall light fittings, inspired by iconic designs.
The range includes custom-made project lighting, architectural fittings and lampshades, many of which are unique to Australia.
Furthermore, the expansion of their in-house design range offers one-of-a-kind items.
After the 80s and 90s saw the introduction of the downlight and other 'hidden' forms of lighting, the resurgence of retro fashions from the 50s through to the 70s is giving About Space the freedom to show why business and home owners don't have to be shy when it comes to lighting.
A stunning pendant can act as both a focal point and conversation piece in any space, and well-chosen lighting will highlight architectural detail and bring out the best in any project.
Cluster, the popular bulb-on-a-cord classic, has taken the hospitality world by storm. Ingeniously simple yet versatile, this quality fitting offers a level of affordability rarely seen in professional lighting. Visit the About Space website for new products arriving each month.
Location