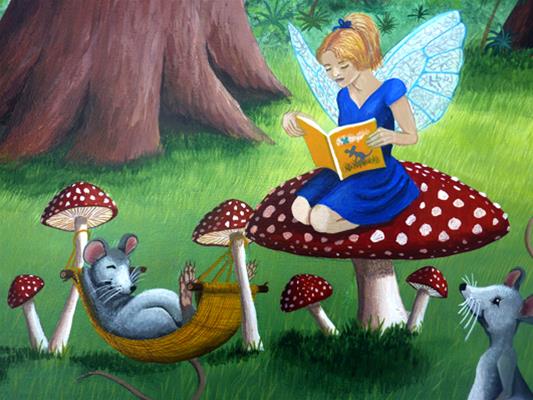 Do you want truly unique paintings to bring your blank walls to life that nobody else will have? Beautiful artwork tailored to your budget, personalised murals & unique paintings.
Details
Commercial:Designers
Residential:Interior Designers
Description
You can have an amazing painting, where you decide the type of picture, its size, colour range, level of complexity based on what you want to spend.

Murals painted directly on walls indoors Provide a permanent and durable painting that lasts as long as the wall itself. A mural is a unique and original alternative to wallpaper or stickers that won't peel off, adding value to your home. Even your fridge and chest of drawers can be included in the mural theme or stand as its own art piece.

Murals for outdoors A permanent and durable painting to brighten up the dull garden shed, wheelie bin or fence behind the pool.

Paintings on canvases or MDF board - The same unique features apply as murals, only these are portable and extremely attractive to those who may move house or shift rooms.

MDF board is quickly becoming the most popular. It provides a cheaper and more flexible portable alternative where there is no long term damage to the walls, unlike stickers, wall paper and even blue tack which can leave expensive damage to the original paintwork. The beauty of my customised paintings on MDF board is that they lay thinly, flat up against the wall, mounted with a simple screw in each corner so that they can be removed easily with absolutely no damage to the wall!
Location