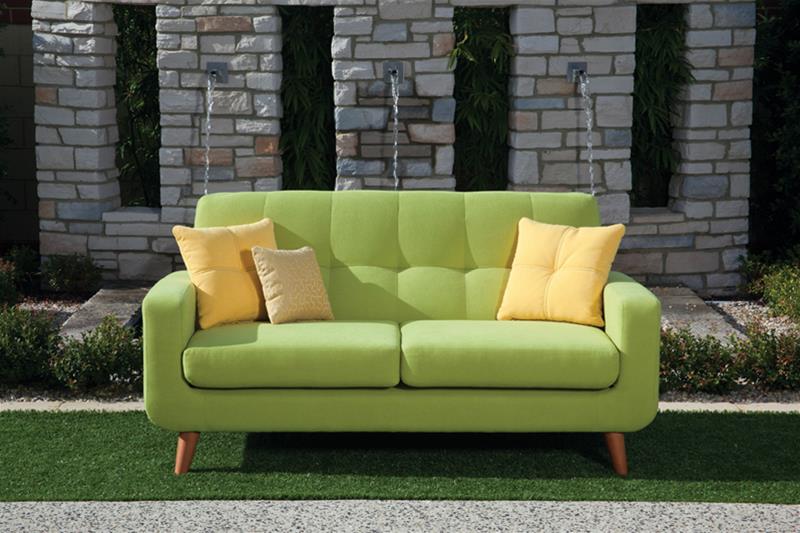 Torrance & McKenna lovingly produce handcrafted designer and classic sofas and lounges. A small company with a workshop located in Osborne Park, They pride themselves on providing discerning clients with designer pieces that just can't be matched anywhere else in terms of design and quality, pieces that will remain in the home and become treasured family heirlooms in the years to come.
Details
Description
When Torrance & McKenna started manufacturing furniture in 1939, being the best was what we had in mind. Today, we continue to produce quality, custom made furniture of the finest quality. Handcrafted at our workshop in Western Australia, we are one of the last remaining companies using both modern and traditional methods of upholstery and manufacture.

Utilising the very best of materials, from Western Australian hardwood and spring bases to superior foam and webbing, our quality is uncompromising at all times. As each piece is made to order, it's also unique. Our in-house designer is available to assist clients customise pieces in terms of style, dimensions, detailing, comfort level and fabric.

With an inspired collection incorporating contemporary, classic and occasional furniture, we are a favourite with both interior designers and discerning clientele. Come and experience our designs in our well presented showroom in Osborne Park, Perth or call us on 08 9443 9500.

True Customisation

Unlike imported furniture where you have to buy what you see, Torrance & McKenna's greatest strength is our ability to offer extensive customisation on nearly any piece of our furniture. As each design is made to order, you can have a great influence on style, dimensions, detailing, comfort level and fabric. This results in a design which you can truly be proud of and something that will stay in your home for generations.

We've also received numerous awards for our design and workmanship, which is why we stand by the furniture that we make. The structural guarantees of our products range from 10 years to an entire lifetime. Our extensive custom fabric gallery is the result of long-standing relationships with renowned national fabric company Warwick and the internationally acclaimed and UK based fabric group Sanderson.
When you visit, ask one of our friendly team members to show you around the workshop. This will give you an appreciation of how your sofa would be made and the options available for frame structure, guarantees, seat suspensions, various cushion fillings and stitching details.
Comprehensive Reupholstery

Torrance & McKenna have always steered away from the cheaper option of recovery where you superficially cover over the old fabric of an existing piece. If your sofa, lounge or chair has given you years of comfort and support, it's worth reupholstering. We'll strip it down, respring, refoam and restore your furniture to bring it back to its original status, giving it a new lease of life.
Most people who opt to reupholster mainly choose to do so for two reasons:
- The furniture has sentimental value or has been in the family for generations and is too precious to part with.
- Nothing in the market matches the look, comfort and proportion of your well proven and tested furniture.
Either email us some pictures of the piece that needs attention or give us a call and we may be able to come out and assess your reupholstery needs directly.
In-house Design

Our in-house interior designer is available to help you select the correct sofa or lounge for the space you have in mind. With many years experience designing and manufacturing for custom living spaces, we have the skills to give you the best result possible, creating a well designed, harmonious living space that you'll be proud of. Our extensive fabric and leather gallery features over 3000 quality fabrics and leathers for you to choose from. Sourced from the finest mills around the world, you can achieve the most individual of looks for your sofa. Our highly skilled staff and the quality of our carefully selected fabrics ensure your piece will last for many years. We're more than happy to help with not just your furniture selection but with advice about the design of your rooms. There's nothing better than seeing our custom designed pieces featured in an amazing living space!
Location