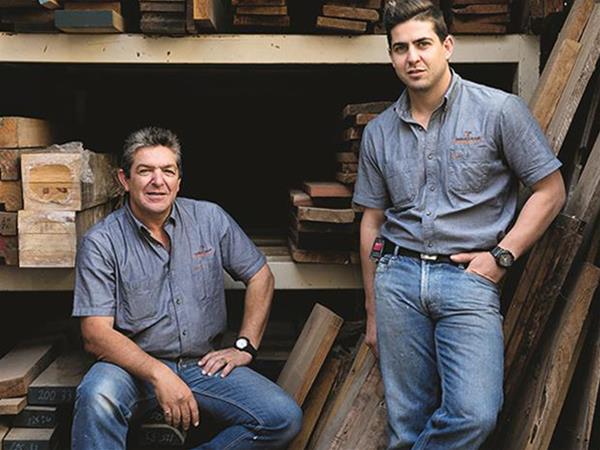 Timbacraft Furniture Company
For the past three generations, the Iozzi family have been creating custom made furniture with flair and finesse using only the finest quality materials.
Details
Description
YESTERDAYS CRAFT… TODAYS STYLE… TOMORROWS TREASURE…
An investment not a purchase, why compromise?
Classic and contemporary, our craft your design…
Timbacraft furniture company is a family owned business stemming from three generations of furniture makers, producing custom made furniture since the 1980's.
Timbacrafts founder, Vince Iozzi, has spent considerable amounts of time and energy learning and perfecting many of the traditional furniture making skills from the craftsmen of past tradition. Vince has a strong desire to see these skills passed on to future generations and works closely with his son, teaching him his craft.
Unfortunately with the growth of consumers demand for cheap mass produced furniture, the craft of traditional furniture making skills are at risk. Therefor Timbacraft Furniture looks to keep this slowly diminishing tradition alive and have done so for many years already due to their following of loyal clientele who find themselves returning time and time again, not only for more pieces of bespoke beautiful furniture, but also for the professional and friendly service Vince and his team offer.
Whatever form of construction is required, whatever the style of furniture or timber you prefer, Timbacraft Furniture can produce it for you.
Timbacraft Furniture wont make the hollow claim that its pieces are the best in the world, but we do believe that the quality of our work is second to none and that you will love our beautifully crafted pieces forever.
So if your seeking furniture with that special touch, that will endure the test of time and can be appreciated for generations to come, you must give us a call.
Location
Address: 77 Guthrie St,Osborne Park,WA,
Phone: (08) 9446 4299
Email: [email protected]