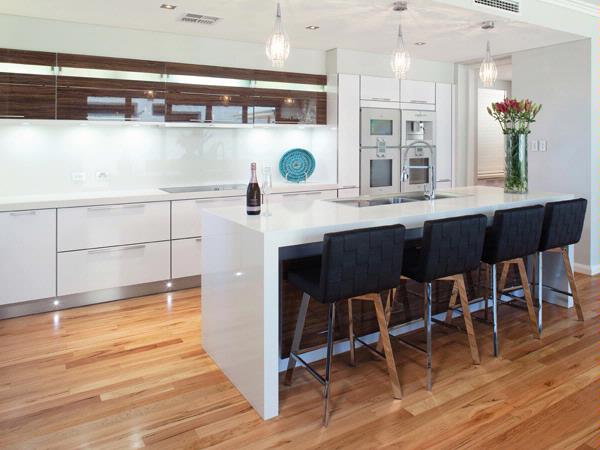 Details
Description
Impressed by their showroom, team and range of products, the owners of this home knew KitchenHaus had the patience and knowledge to work with perfectionists like themselves.
The couple requested a beautiful contemporary space that would cater to their passionate and busy Euro-Australian family life filled with cooking and entertaining.
Multifunctional lighting that is built into KitchenHaus' products allow the clients to create different moods and showcase their favourite aspects.
Creative by nature, the couple also requested that the kitchen have plenty of storage options to maintain organisation in the room. The hidden pantry is just one clever feature of this, while the electrical roll-down cabinet hides away everyday clutter.
The clients were also delighted to see they could use KitchenHaus' products throughout the rest of their home.
Related
Location