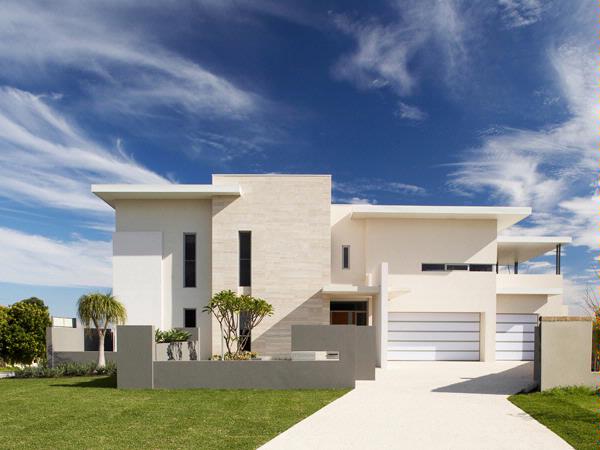 Daniel Cassettai Design Swanbourne Home
Details
Description
With its minimalist interiors and expansive views, this light and airy Swanbourne home is at the forefront of coastal design.
The client for this project envisaged a warm and contemporary family home with a flexible design to accomodate for changes in lifestyle.
The corner block has sightlines to Swanbourne and Cottesloe beaches so making the most of the outlooks was at the top of the priority list.
The client desired clean, crisp minimalist interiors which reflected the beach surrounds, and an entertaining space that integrated seamlessly with the rest of the home.
Neighbouring houses presented privacy issues which had to be adequately addressed. And the site's direct exposure to westerly winds needed to be reduced.
There was also a significant drop in ground level to the rear of the block which needed to be carefully considered in the home's design.

Daniel Cassettai Design have created a family-friendly coastal home that embraces the character of Swanbourne.
To maximise views and account for the split-level block, the house was designed over two stories, with the living areas on the first floor and bedrooms across both levels.
Its minimalist design lets natural light pervade the interior space, and an open internal stairwell reduces passageways upstairs.
The master bedroom has an open ensuite with freestanding bath and low shower wall, which provides magnificent ocean views while maintaining privacy.
The frameless glass door entry opens out to limestone floors and travertine wall claddings, creating a very monolithic, yet minimalist facade.
Floating timber stair treads at the entry also allow for a slow transition to the warmth of the upstairs living area, which is beautifully decked out with timber floors.
The study on the ground level overlooks the pool and – through a glass wall – has southwest and northwest sightlines to the ocean.
The pool was designed at the lowest part of the site to maximise the drop in land.
Related
Daniel Cassettai Design Mount Hawthorn Home
Daniel Cassettai Design Esperance
Location