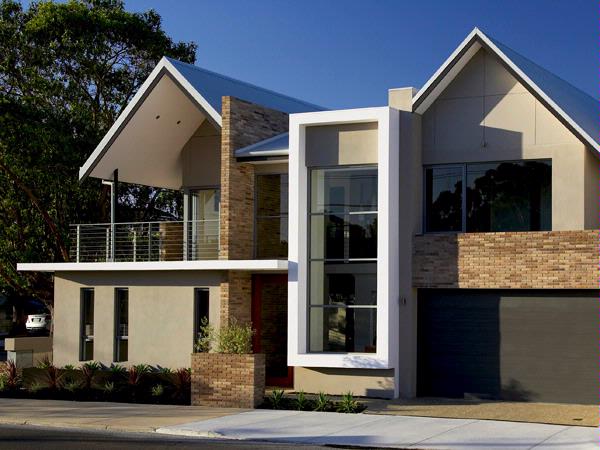 Daniel Cassettai Design Mount Hawthorn Home
Details
Description
Bold, striking and contemporary design principles drove the creation of these Daniel Cassettai Design homes. The design firm, which has won awards at state and national levels, used its expertise and flair to meet the clients' requirements.
The clients requested that the homes, which address two street frontages, be unique in appearance. One property combines materials and adds texture, while the other stands in complete contrast as a modern, white minimalist-inspired home.
The homes are linked by a common element, namely, a cantilevered fully glazed stairwell bordered by a stark white masonry frame.
The bold elevations feature an abundance of glazing, which capture views and light, while the clever use of blade walls keeps the homes well sheltered from the western side. The formal entries and void areas to the south also allow maximum light into the homes and stairwells.
Each home has a ground-floor kitchen, living and dining area that addresses northern and southern courtyards and a ground-floor media room that doubles as a study or a guest room.
Additional living and/or study areas on the first floor of each link the master and secondary bedroom areas, and provide versatility to cater for changes in any growing family's requirements.
The seamless style of these homes allows light to flow freely, while flexibility of the design gives each individual family freedom to meet their own lifestyle demands.
Related
Daniel Cassettai Design Swanbourne Home
Daniel Cassettai Design Esperance
Location