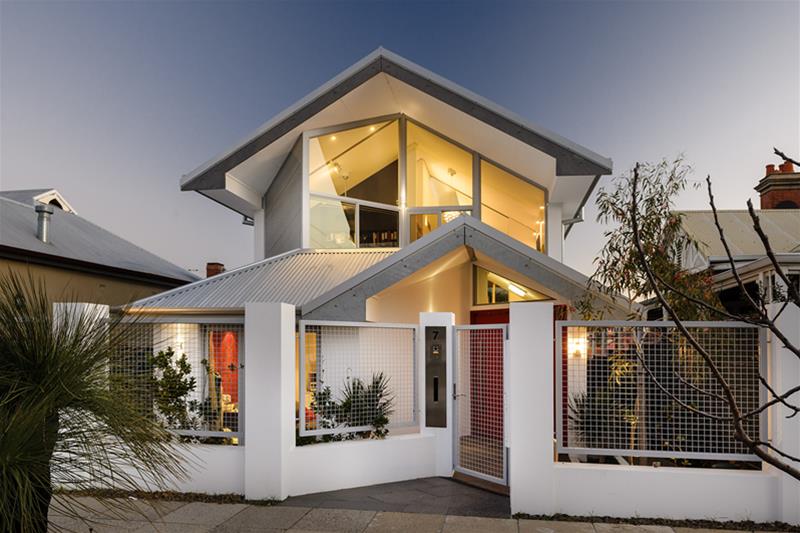 Architecturally designed with a focus on energy efficiency and clever use of space, this contemporary home fits into its traditional streetscape faultlessly.
Details
Home Design Type:Modern,Multi-Storey,New Home,Sustainable,Urban Design
Description
With its sweeping rooftop outlook and city views, this chic two-bedroom residence has been carefully designed to be contemporary yet sympathetic to the traditional streetscape, stylish yet functional luxurious yet energy efficient, built to proven passivev solar principles.
Outside, the distinctive projecting front elevation and steel architectural feature panel distinguish the home, while simultaneously enhancing internal space, light and privacy. Inside, a spacious floor plan unfolds, seeming to defy the confines of the narrow lot, with a study, cellar and an expansive top-floor living space that's bathed in light from the front and rear balconies.
Related
Location