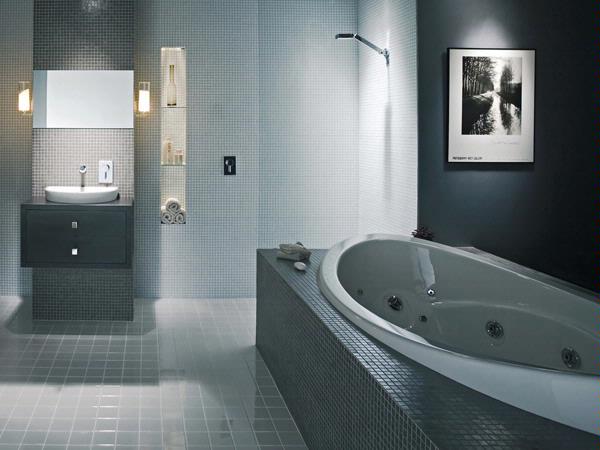 Details
Commercial:Basins,Baths,Tapware,Toilet Suites
Description
The stylish Caroma Invisi and Fowler Icon Collections offer a range of minimalist toilet suites with concealed plumbing and cisterns. The features of space saving, guaranteed no leakage and obvious style with invisible technology make the range highly appealing.
Further cementing their position as the leaders in five-star water saving innovation, Caroma takes another step forward with the launch of Australia's first five-star rated toilet suite. The Profile Toilet Suite with integrated hand basin is the first of its kind, incorporating a unique integrated dual-flush push button and spout combination designed to lower total bathroom water usage. It allows the same water to be used for two purposes. Fresh water is first used for hand washing and then flows into the cistern to ultimately flush the toilet.
Caroma Dorf has recently launched two new urinals at the forefront of watersaving technology. The Caroma Cube 0.8 litre Smartflush Urinal is Australia's first six-star rated urinal and uses up to 60 percent less water compared to standard two litre single stall models. The Caroma H2Zero Cube Urinal transformed the world of waterless urinals, heralding a major breakthrough in waterless technology. This product is the first truly viable and sustainable high performance waterless option.
The Dorf brand is synonymous with Water Efficient Tapware (W.E.T.) solutions designed to conserve our precious water resources. All Dorf product ranges feature the latest water saving technology built in, making saving water an easy part of everyday. They're not only functional, but also committed to delivering fresh new tapware designs in keeping with the latest trends.
Extensive research and development work has been undertaken by the company to ensure all products are in compliance with the Federal Government's WELS (Water Efficiency Labelling and Standards Scheme) legislation of 2006. Caroma is clearly a brand offering environmental and social consciousness combined with a high quality and stylish range of products.
Location