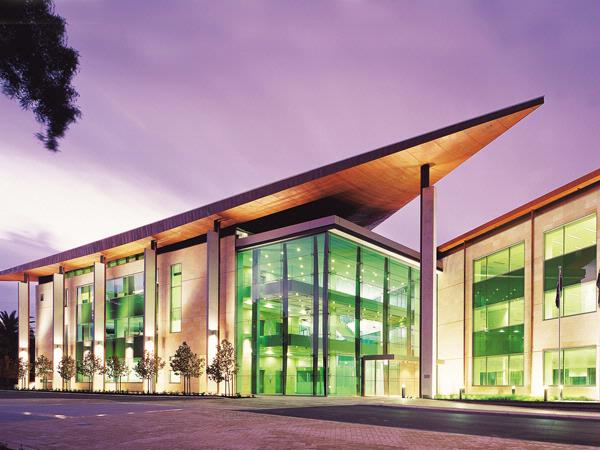 Blinds by Derrick Sambrook 2009
Blinds by Derrick Sambrook optimise corporate working environments by providing stylish window treatments with a big difference.
Details
Commercial:Blinds,Shutters,Window Treatments
Description
Sustainability integrated into the corporate environment reduces overheads substantially when planning for the longer term. Corporations worldwide are introducing "intelligent" work spaces that decrease greenhouse gas emissions through more efficient use of energy.
One key way to reduce heating and cooling costs is by utilising the advances in technology of window treatments. Blinds by Derrick Sambrook use intelligent fabrics which reduce the amount of UV radiation entering buildings through windows. Such window treatments have been proven to reduce usage of heating and cooling systems and block UV radiation by up to 96%.
In a typical city, approximately 47% of all energy is consumed by buildings and West Australian corporations have recognised this and are making changes to the immediate corporate work space that enable efficient energy use, therefore reducing emission production and increasing staff productivity.
Part of corporate commitment to sustainability is a greater focus on employee health. 75% of all occupant complaints in buildings are thermal comfort related. Blinds by Derrick Sambrook provide window treatments that reduce office space glare and heat and provide control over natural light entering the building.
Control over building temperature allows corporations to ensure greater staff productivity by providing a comfortable, temperature controlled working environment.
Make a commitment to sustainability. Call Blinds by Derrick Sambrook today to arrange a consultation with our experts in intelligent window treatment solutions.
Related
Blinds by Derrick Sambrook 2011
Blinds by Derrick Sambrook 2010
Blinds by Derrick Sambrook 2008
Location