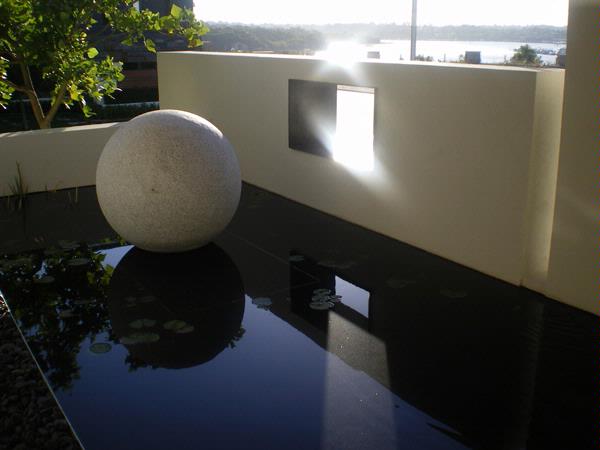 Utilising pre-cut and pre-polished granite in various sheet sizes, Absolute Stone provides marble and granite at a fraction of the price – and with a considerably quicker turnaround time.
Details
Description
While initially used in upper-market residential homes, due to the low maintenance, longevity and inexpensive cost of imported stone, Perth's landscape designers started to incorporate it in to their commercial paving designs.
The first to specify stone paving commercially were the designers at Blackwell & Associates for the Armadale Train Station redevelopment, and later for the upgrades of the Scarborough beachfront and Leighton Beach projects.
Stone was soon specified by EPCAD for the Wellard Train Station and by the City of Canning for its new offices.
For high-profile projects such as key pedestrian areas within the Perth CBD, designers also seek local stone options.
The City of Perth selected Absolute Stone's Verde Austral, a high-quality granite from the Fraser Range near Norseman, for its current St Georges Terrace upgrade.
Verde Austral has also been specified for the Northbridge Link project in 2011.
Absolute Stone continue to supply the City of Sydney with this material for their kerbing stone requirements.
You can view Absolute Stone's products at a number of landmarks and locations including the Scarborough beachfront, Leighton beachfront, Wellard Train Station, City of Canning Council Offices, and UWA – Reflection Pond.
Absolute Stone is the WA supplier of Melbourne Bluestone (Bamstone) and has recently supplied material for the re-kerbing of the iconic Horseshoe Bridge in Perth CBD.
Other well-known projects they have recently supplied include Bishops See, Bible House, Wesley Church, Little Milligan St, 111 St Georges Tce, and currently under construction is the St Georges Tce paving upgrade.
Absolute Stone congratulates the City of Perth and their design team on their determination to see the CBD streets paved with a world-class West Australian stone.
Related
Location