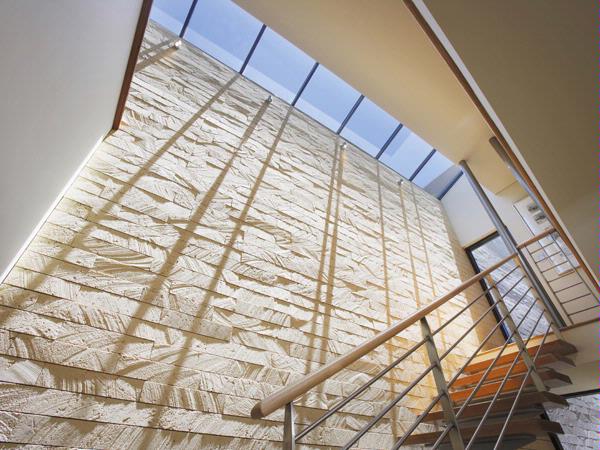 Details
Description
Combining subtle Balinese references with a Subi Centro address, arc seven.1 has created a peaceful haven amidst a bustling metropolis.

The clients requested a three-level home featuring well-defined zones while maintaining an open plan design. Entertaining facilities were a must, to suit the client's lifestyle and the metropolitan style of the surrounding Subi Centro development. It was also requested the ground level should be interactive with both the street frontages and guest wing, and the first floor should feature living areas with the bedroom and private retreat on the second floor. While the home backs on to a rear laneway, the clients wanted their main street access from the front of the home, facing the park. The tight block in Subi Centro also provided some structural challenges for arc seven.1.

The home was nestled between two parapet walls located on the east and west boundaries on an eight metre wide block which limited natural light opportunities.
A 4.60 metre roof light was introduced to open up the living space and bring in the warm winter sun.The roof light positioning over the stairs and void area allows the natural light to filter through to the entry foyer, staircase and all living areas on the first floor.
Warm, natural materials enhance the home's Balinese essence.Travertine, limestone and timber are used throughout the home, creating a harmonious and elegant look which links the three levels.The simple palette used was perfect for the owners to display their eclectic mix of furniture and artwork.
The living areas are positioned to the north of the property to capitalise on views over the park and implementing solar passive principles.
The middle-aged couple who own the home plan on staying there for many years to come, and have installed some luxury features to increase comfort levels.
An elevator allows access to all floors and a steam room melts away the troubles of the world.
An open plan kitchen and dining area blends effortlessly with the outdoor entertaining area via bi-fold doors.The kitchen is subtly and cleverly defined by a coffered ceiling.
Related
Location