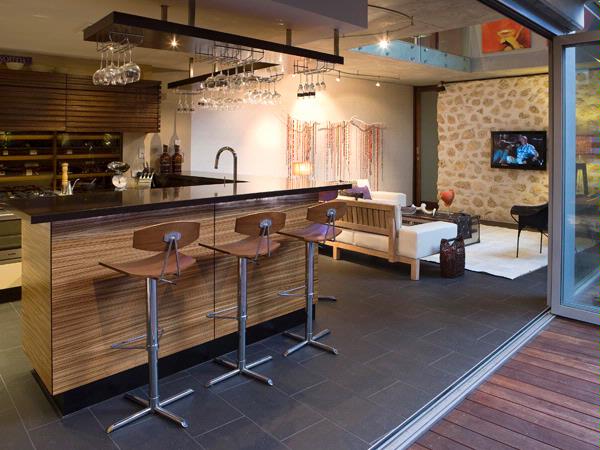 SIA Architects South Fremantle Home
Details
Description
Built on a narrow inner-city lot, this South Fremantle home has a surprisingly spacious feel. This is achieved through an open-plan design spilling over two levels.
Upstairs, bedrooms have been arranged to create distinct zones for adults and children – an important feature for the owners' growing family.
The ground floor is ideal for entertaining, with a contemporary kitchen that links seamlessly to lounge and dining areas. A mix
of raw materials, such as timber, face stone, steel and concrete, adds to the modern look.
Large, retractable glazed doors open this floor onto an outdoor courtyard, complete with a landscaped pool and plant area.
Despite its open-air feel, the house retains a sense of privacy. Most rooms face away from the street, while a garden across the facade forms an effective screening device.
Also at the front of the house, a roof deck offers good solar access and maximises views across Fishing Boat Harbour.
Related
SIA Architects Bicton Home
Location