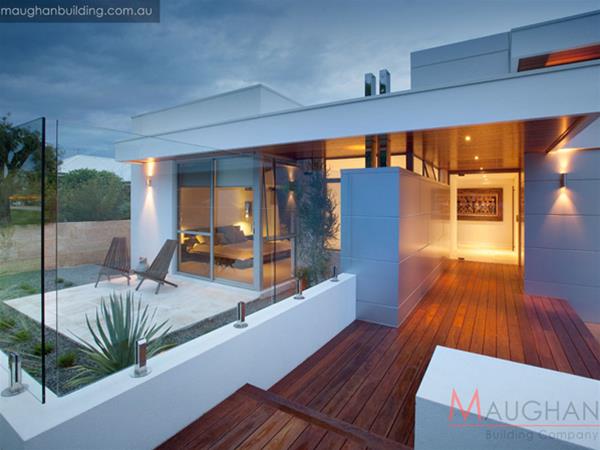 This fabulous home was architecturally designed with plenty of features, cutting-edge design, and concealed roof lines behind slim line fascia's.
Details
Home Design Type:New Home,Single Storey,Sustainable
Description
Alpolic feature panel complemented with a jarrah deck leads you to a massive frameless glass door to highlight the entrance. A well-appointed hallway leads you through to the living areas to this fabulous home, with special detail well thought out to room layouts, ceilings, cabinets and mirror splashbacks.

High ceilings with concealed highlight windows provides a seamless edge to the skyline, while free-flowing glass bi-folding doors lead you through a generous alfresco overlooking a pool and deck area that complements the homeowners outdoor lifestyle.

Stainless strip grates to the alfresco allow the continuous level to the alfresco/home. Concealed down pipes to these areas show the builders commitment to the finer details that satisfy the keenest eye.

Passive solar design has proven to be a success without comprising design and style. A massive flat roof allows huge potential for solar harvesting, and heat pumps serviced by a water ring is the main feature that reduces energy/water consumption.

Location