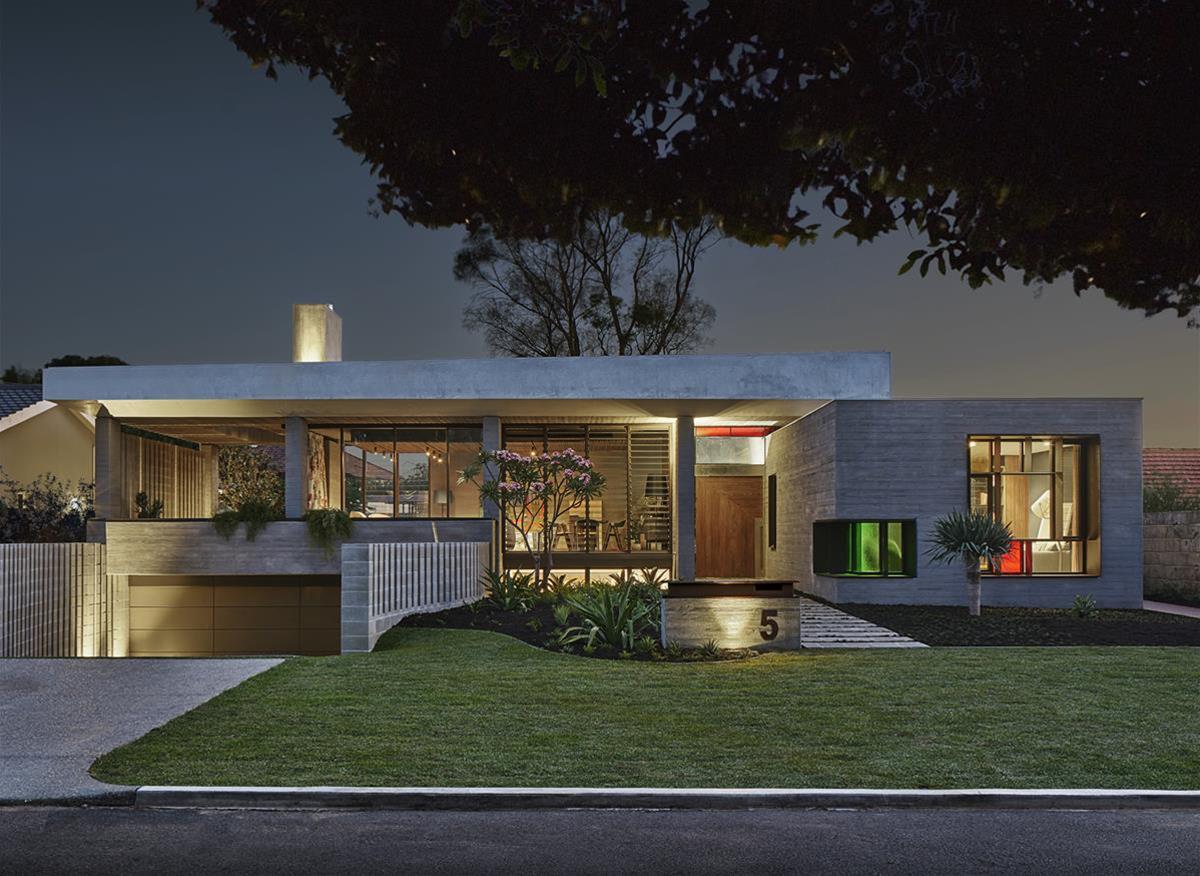 Neil Cownie is an award winning architect who designs buildings that are enduring in quality and responsive to the needs of our fast changing world – for families, developers and businesses.
Details
Commercial:Designers,Interior Designers,Landscape Designer,Planning,Architect
Residential:Architects,Bathroom Designers,Building Designers,Furniture Design,Interior Designers,Landscape Designer
Description
He is known for his hands-on approach, an architect who extends his expertise through all aspects of design and construction, trusted at the heart of the process.

Neil started his own boutique architectural service in 2009 where his active approach is built upon his considerable professional credentials. Neil's sensitive, inclusive, collaborative & responsible approach to the design of residential architecture stems from the rounded experience gained over a long period at one of Perth's premier residential architectural practices, the former Overman & Zuideveld. As a design director of renowned residential architectural practice Overman and Zuideveld for over 10 years, many of his numerous projects received industry awards, including RAIA Awards in the categories of Residential, Interior Design, Multi-Residential, Institutional and Commercial.
Neil is a Board member of the Architects Board of Western Australia, a valued member of the Metropolitan Redevelopment Authority's 'Architectural Panel' and is an A+ member of the Australian Institute of Architects.
Some recent Projects
PALM TREE HOUSE, COTTESLOE
Western Australia, completed 2016

Nominated for the Australian Institute of Architects 2016 Award for Renovations & Additions in Western Australia.
Nominated for the Housing Industry Association 2016 Award for Timber Framed Construction, Renovations & Additions, New Kitchen & New Bathroom categories in Western Australia.
MODERNIST HOUSE, FLOREAT
Western Australia, under construction – completion due July 2017

A house that will reflect the Garden suburb of Floreat's modernist history and planning. Designed for a young family that love modernism, the house will feature timber board finished off form concrete walls and ceilings with a contrasting warm palette of aged brass and timber. Local artists have been commissioned to work with the architect during the development of certain built aspects of the house to produce a truly unique finished house.
MARINA HOUSE, MANDURAH MARINA
Western Australia, under construction – completion due September 2017

A holiday house that will house three generations of the family over three levels. The house has been designed to be a fun departure from the everyday living in suburbia. The house is situated on a pivotal iconic site within the marina and draws influence from the harbour side location and has nautical influences. The building will appear to be 'alive' with dynamic moving coloured external roller blinds activated on wind and sun sensors.
BEACH HOLIDAY HOUSE, QUINDALUP
Western Australia, designed 2016

A simple 'to the point' holiday house designed for family holiday fun to a budget. Neil has developed a house that can be constructed off site in components and transported to site prefabricated. The construction cost of the house is thereby reduced and the construction time on site is dramatically reduced. The house has been designed to appeal with a beachy feel and the sculptural play of forms and internal access to sunlight. The finished building will not look like a transported home.
LUXURY RESORT LODGE, MAKANYANE
South Africa, design commenced in 2015 and is ongoing

An exclusive luxury resort lodge within a South African private game park. The new lodge has been designed to house two families travelling together along with back of house and staff facilities. The new building is sited on the river at the most pivotal game viewing location within the combined public and private portions of the Madekwe game park. This new separate twin family private lodge is to complement the existing lodge building which has an exclusive guest list including, several past American President's wives and children.
OUTSIDE INSIDE HOUSE, PEPPERMINT GROVE
Western Australia, completed 2013
Nominated for the Australian Institute of Architects 2013 Award for Residential Architecture in Western Australia.
Nominated for the Australian Institute of Architects 2016 Award for Interior Architecture in Western Australia.
Shortlisted for the Design Institute of Australia 2016 Award for Interior Design in Western Australia.
Nominated for the Design Institute of Australia 2016 National Good Design Awards.
RIVER VIEW HOUSE, PEPPERMINT GROVE
Western Australia, completed 2012

Commissioned by a retired couple who were looking for a home that also provided an understated backdrop for their extensive artwork collection, the house is a simple yet sculptural building with everlasting qualities.

SUSTAINABLE HOUSE, APPLECROSS
Western Australia, designed 2013

The key to success for this client is to create a highly energy efficient house that makes use of the most current 'green' technology without compromising on the aesthetic appearance of the house and the feeling of a family home.

BEACH HOUSE, DUNSBOROUGH
Western Australia, designed 2013

Located three hours drive south of Perth this playful, sculptural and robust beachside holiday house deliberately makes a point of difference from the client's suburban home.
Location
Address: 12 Leura Street,Nedlands,WA,6009
Phone: (08) 6113 3951
Email: [email protected]