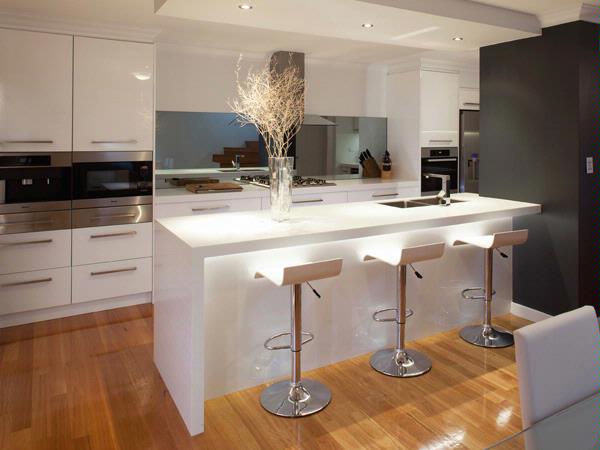 K&B Exclusive Scarborough
Details
Description
The initial brief from the owners of this home was to update the existing kitchen, however,
Geoff took it to the next level by utilising the space and adding a bar area that opens the flow of the whole house.
Key features that really stand out in this project are the revamp of the staircase, the design feature that was made from the existing load-bearing column, the added dimension of the new bulkhead, and the bar.
The doors, made from high-gloss lacquer in white, the acrylic benchtop and the mirrored splashback were selected to open up a dark area of the house, and to complement the owner's style throughout the rest of the home.
The end product is a crisp, elegant yet warm room that is characterised by clean lines and a highly functional layout, which the owners describe as an amazing transformation and extremely easy to use.
Related
Location