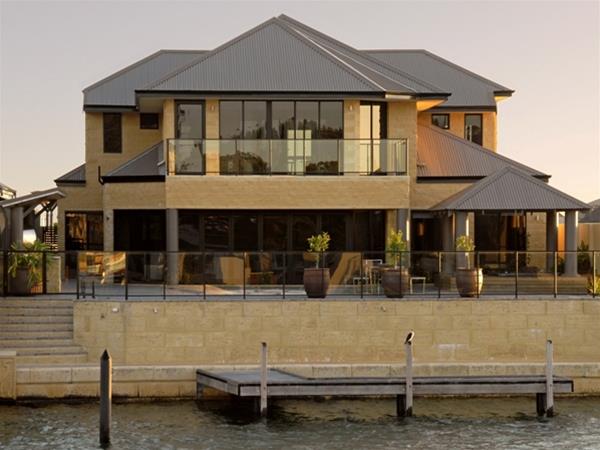 Middleton Homes in Mariners Cove
This luxury canal-side residence with its own private jetty and massive outdoor living area is the perfect home for entertaining.
Details
Home Design Block Size:500m to 1000m
Home Design Style:Coastal,Modern
Home Design Type:Custom Built Home,Design and Construction Services,Interior Design,Modern,Multi-Storey,New Home
Kitchen Design:Large,Modern
Landscape Design Size:500m to 1000m
Landscape Design Type:Alfresco Entertaining,Spas
Description
A grand entrance with a sweeping curved staircase leads the way into this luxury canal-side residence.
With an exclusive Kitchen boasting top-of-the-range appliances at the centre of the open-plan layout, this design was perfect for our Clients' entertaining lifestyle.
Full-height bi-fold doors open onto the expansive, canal-side living area with its own private jetty, state-of-the-art outdoor BBQ centre, and 8-person spa under a cedar-lined gazebo.
While the façade mixes contemporary design elements with classical feature materials, making this home look as good as the ocean views it offers.
Related
Middleton Homes in Yallingup
Middleton Homes in Victoria Park
Middleton Homes in Gooseberry Hill
Middleton Homes in Fremantle
Location