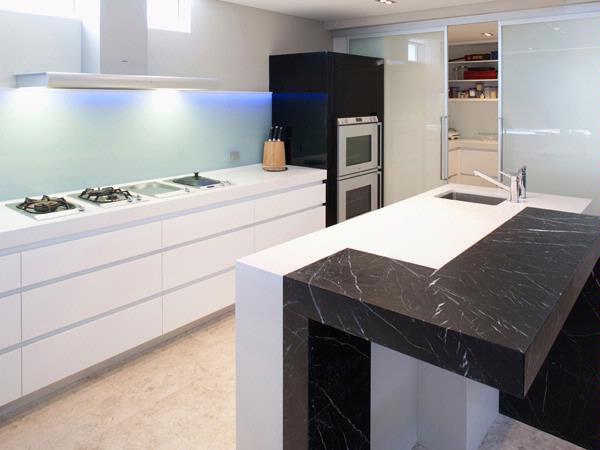 Cabinets by Dario Hillarys
Details
Description
This design is an entertainer's dream. All facilities are on hand for alfresco dining, while a bar/nightclub atmosphere can also be achieved with the playful use of lighting.
Mirror recessed finger-pulls offer a seamless look, and the polished stainless steel wraparound black gloss cabinetry seals this sleek design. For added effect, a DJ equipment station and leather seating offer the perfect touch to this late-night entertaining room.
Inside, a full kitchen offers the owners the opportunity to dine indoors. Finger-grip rails were installed on doors and drawers to create a sleek finish. while a fully functioning pantry/kitchenette is hidden behind frosted-glass sliding doors. For added glamour, the splashback can light up and change colour.
Related
Cabinets by Dario Wembley
Cabinets by Dario Nedlands
Location
Address: Unit 2/26 Weir Road,Malaga,WA,6090
Phone: 0438 401 488
Email: [email protected]