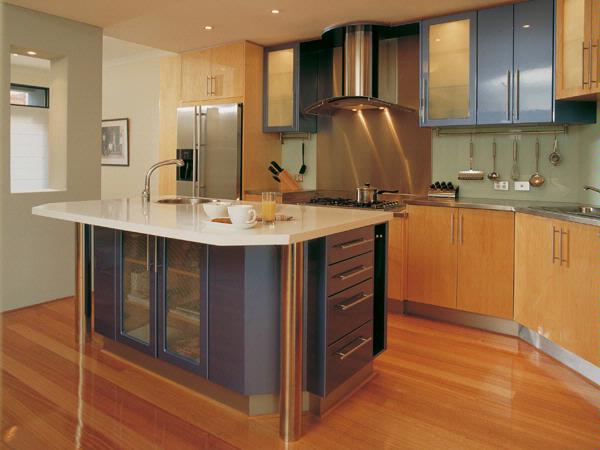 Alternative Kitchen Company East Perth
Details
Description
Clean lines and stylish finishes combine to give this kitchen a crisp,cool persona.
Alternative Kitchen Company was recruited to design this contemporary kitchen to suit a trendy East Perth home. The clients wanted a domestic version of a commercial kitchen that differed from their restaurant business, offering clean lines without sterility.
Stainless steel benches were used to stay true to the commercial look and a white Corian benchtop on the island was employed to avoid an industrial feel. A mixture of high gloss automotive lacquer and soft tones of Rock Maple veneer added colour and texture.
Three working zones were created to allow maximum functionality, with each zone having the necessary storage and appliances suitable to its use. Glass splashbacks void of colour complemented the clean finish.
The dropped cooktop area is a signature design element of the company, allowing ergonomic use and creating movement centralising the canopy and cooktop area.
Related
Alternative Kitchen Company Daniella
Location
Address: 1/29 Montgomery Wy,Malaga,WA,6090
Phone: (08) 9249 2210
Email: [email protected]