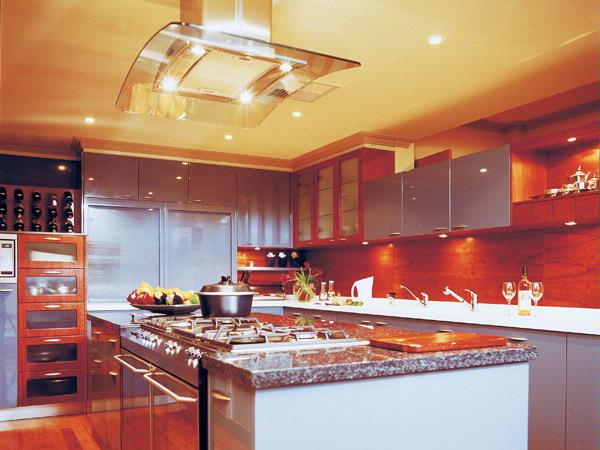 Alternative Kitchen Company Daniella
Details
Description
Alternative Kitchen Company combined functionality with cultural influences to design this stunning workspace.
This kitchen was to conform to traditional Jewish kosher principles while remaining timeless in a contemporary manner. The client wanted to use a mix of materials in a space large enough to cater for regular entertaining.
It was essential for the kitchen to accommodate the separation of meat and milk with separate storage areas. A large Passover pantry was also required to hold items specific for that period, while concealed items such as integrated dishwashers were selected to minimise the doubling effect in the one room. In order to mix several different materials, blue doors were selected to tie in with the Blue Pearl granite yet not clash with the Cameo white bench top. Cherry veneer splashbacks complemented both benchtops and accentuated the pale blue doors giving warmth to the kitchen.
The room was located in the centre of the home with no external windows, so gloss buff lacquer was employed to exaggerate a sense of space – reflecting light and giving the kitchen an open feel.
Related
Alternative Kitchen Company East Perth
Location
Address: 1/29 Montgomery Wy,Malaga,WA,6090
Phone: (08) 9249 2210
Email: [email protected]