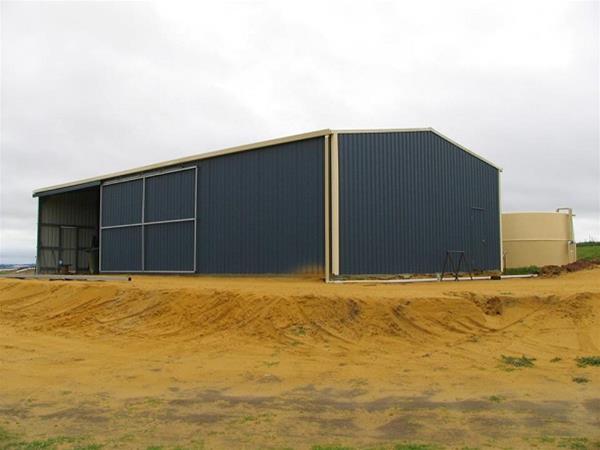 Since its inception in 2004, the owners of Garage Wholesalers Pty Ltd collectively brought to the market over 40 years of experience in steel fabrication and the steel building industry.
Details
Commercial:Building Materials,Building Solutions,Manufacturer,Wholesale
Commercial Suppliers and Retailers Type:Commercial Supplier,Consumer Direct,Showroom in Perth
Residential:Building Materials,Building Solutions
Residential Suppliers and Retailers Type:Commercial Supplier,Retail Supplier,Showroom in Perth
Description
Their vision was to develop a high quality range of steel sheds encompassing garages, barns,workshops, carports and more recently, the addition of their steel kit homes.

All building types have been meticulously designed, with strength and quality the primary focus, as well as delivering the product to the end user at an affordable price.

All Garage Wholesalers' products have also been designed with the D.I.Y. enthusiast in mind supplying easy-to-assemble kits for that 'home' project. Every detail of every shed has been meticulously planned.

With many sizes in the range their customers are sure to find the perfect shed every time. Every building is certified by a local practising Structural Engineer and building plans are supplied ready for lodgement to the local Council. All buildings are guaranteed to meet with necessary building & construction guidelines. All structural components are bolted together using specially designed brackets.

The main portal frames are pre-punched, cut to length ready to be bolted together on site.

We only use the highest quality Australian steel.

Easy to follow printed instructions are supplied with every building purchased. As an additional aid many display models are on view at their Maddington premises and customers will always find an answer to any question just making that quick visit.

Alternatively, they have a team of knowledgeable professionals available to assist by phone or in person Monday to Friday and Saturday by appointment only. So there's never a good reason to stop working.

Another part of the huge range of products is the Cyclone-rated range of sheds. Built to withstand the harshest of conditions anywhere in Western Australia.

All our staff are from either the steel building or shed building industry. All are highly trained to assist from consultation to delivery. They are not just 'order-takers' like many of our competitors.

Remember: If you want expert advice, talk to the experts at Garage Wholesalers.
Location
Address: 15 Hanson Street,Maddington,WA,6109
Phone: (08) 9459 9655
Email: