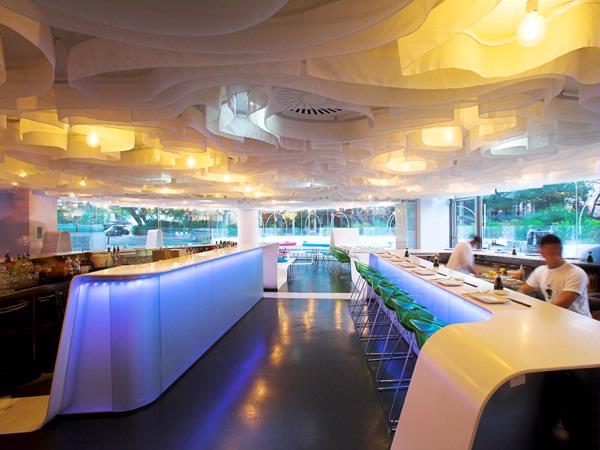 Details
Commercial:Surfaces,Walls
Description
Clients can choose from a broad range of products from leading brands such as Laminex Freestyle Surfaces, Staron Solid Surfaces by Samsung, and Avonite Surfaces.
Using the latest technology, Wave Surfaces is the only WA fabricator to operate digitally controlled thermo- and vacuum-forming machines that are specifically designed for acrylic surfaces, so you can bend, curve and twist the material in
to any shape you desire.
Traditionally used in food preparation areas and bathrooms/laundries, advanced acrylics can be styled into vertical treatments (walls, splashbacks, display panels and reception counters) and horizontal treatments (benchtops, cappings, floor and ceiling features).
Unlike any other solid surface, advanced acrylics are formed into one seamless surface. That means no visible or conspicuous join lines.
This renewable and reparable surface is hygienic and easy to clean, exceptionally durable, and comes in sustainable designs and inspirational colours and styles.
Location