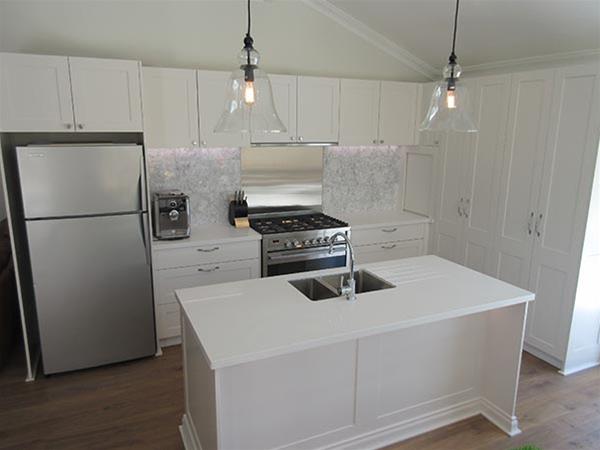 Waterloo Bathrooms - Complete Kitchen, Laundry and Bathroom Renovations Perth Experts
For more than 20 years, Waterloo Bathrooms served hundreds of household on Greater Perth in creating a beautiful bathroom, kitchen, and laundry areas that boost the elegance of their homes.
Details
Commercial:Building Designer,Construction,Renovator
Residential:Bathroom Designers,Kitchen Designers,Renovator
Description
For more than 20 years, Waterloo Bathrooms served hundreds of household on Greater Perth in creating a beautiful bathroom, kitchen, and laundry areas that boost the elegance of their homes.
Major Services
Bathroom Renovation
Bathrooms are among the most significant spaces in the house, both in regards to quality of living as well as for resale value. It appears that all of us want a stunning, extremely functional bathroom with a hotel quality feel. It is possible with Waterloo Bathrooms. With years of competence in this location, we provide a full service with a particular concentration on quality and client fulfillment.
Whether your choice is for modern, retro, conventional and even futuristic, we can offer the best bathroom for your house. You will get your very own customised 3D design, providing a definite impression of exactly what your bathroom will become. Our tradespeople work as smoothly as possible, triggering very little interruption throughout the remodelling. With specified timelines, your brand-new bathroom can be complete in a brief amount of time. With sound task management, the numerous specialists needed are set up to run efficiently one after another. We comprehend that lacking a bathroom is a significant trouble, and we make every effort to reduce this aspect of any restoration.
Bathroom renovations can be astoundingly pricey. With Waterloo Bathrooms, you can gain from our favored provider marked down rates. We provide exceptional value for cash and can produce an impressive end product for a variety of budget plans.
Kitchen Renovation
Magnificent kitchens are a pre-requisite for the contemporary house however big kitchens just do not fit the expense. Refurbishing such a main space in the house can be complicated. With lots of household activities focusing on the kitchen location, the interruption has to be kept to a minimum and prompt conclusion to a concurred schedule of works is necessary. Waterloo Bathrooms provides all fronts to produce classy, lovely and practical kitchens that are developed from your exact requirements.
Similar to our bathroom renovations, we provide superb value and quality. Our focus on information is 2nd to none. No matter your individual taste in kitchen designs, you can be positive that your dream kitchen remains in safe hands with us. With our 3D designs, you can immediately visualise how your kitchen will look when finished. Quicker than you may believe possible, your brand-new kitchen can be the talking point amongst your family and friends... for all the ideal factors!
Laundry Renovation
The laundry is also a significant space in any house, especially for households. It's not consistently viewed as a "beauty" location; however a fitted and properly designed laundry can make a significant distinction to your life. At Waterloo Bathrooms, our team believe that making use of the greatest quality products is vital for the laundry as the environment is warm and extremely wet and the products have to handle those conditions.
We make use of moisture resistant particleboard and appropriate cabinets and benchtops to offer a long lasting surface that can fulfill the needs of such a complicated and hectic area. Your laundry renovation project can be as gorgeous or practical as you want. However, it should be practical. Our 3D design service will produce a personal laundry to fit your very own demands and budget plan.
Location