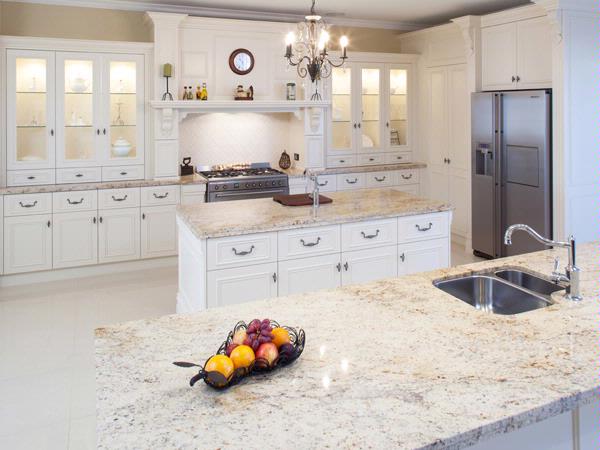 Pro Style Kitchens Byford
Details
Description
The owner-builder of this home had a clear picture of what she wanted, making the kitchen easy to construct. After a couple of meetings, she could see Ben was heading in the right direction, so advised him to do what he thought was best.
The kitchen was made and assembled in the workshop and set up at the raw stage.
The client then visited to view it, and without any changes being made to the design, it was then sanded and painted.
The kitchen delivers a colonial-style feel with the mouldings and chimney-mantle as the centre attractions. With stainless steel appliances and soft-closing doors and drawers, it also offers a classy modern feel.
The client absolutely loved the result. She was so happy, in fact, she shed a few tears of joy.
Location
Address: 2/43 Biscayne Way,Jandakot,WA,6164
Phone: (08) 9498 2668
Email: [email protected]