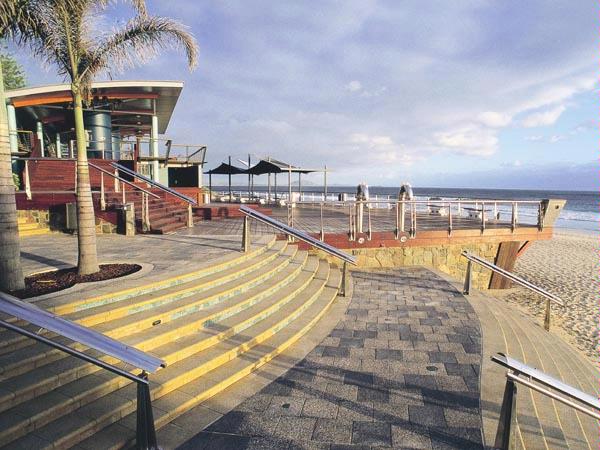 Details
Description
UrbanStone's expanding collection of superior outdoor ideas and products is leading the way in commercial paving.
The name UrbanStone has long represented the pinnacle of creative design and engineering excellence in commercial and residential industries.
UrbanStone and the nationwide group of UrbanStone Central Outdoor Ideas Centres have been committed to promoting the important qualitative advantages they offer to architects, designers, builders and clients.
The peerless UrbanStone collection includes incomparable travertine, bluestone and shifting sands paving, wall cladding and pier caps.
It also boasts an impressive range of border inlays and an expansive collection of pool copings and bullnoses for a superior finish.
There are five "winning edges" in the UrbanStone Ultra Premium coping collection – a traditional bullnose, an Aris square-edge piece, a half-round (semi-bullnose) piece, a raked version and a distinctive, triple-grooved piece.
Each is available in a range of surface finishes, profiles and colours and most are offered in different sizes.
Visit any of the one-stop UrbanStone Central Design Centres where you will find innovative displays and a wide selection of other leading brand products.
Related
Location