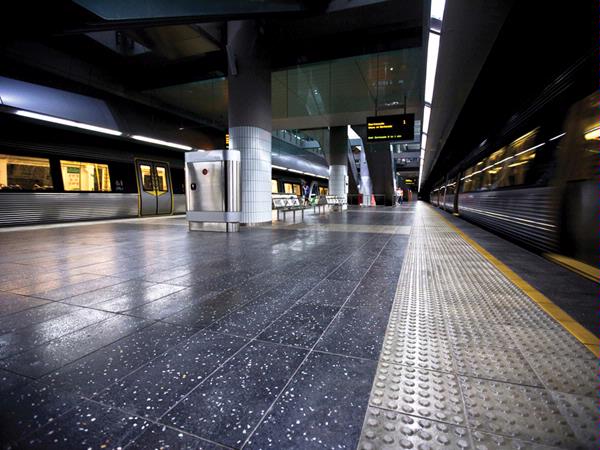 Details
Description
As one of the country's most innovative commercial paving specialists, UrbanStone is constantly looking to be challenged by the nation's architect and design communities.
When leading Western Australian firm Ferguson Architects was looking to create a strikingly different floorscape for the University of Western Australia's Molecular and Chemical Sciences building, it turned to UrbanStone.
The challenge to recreate Oxford mathematician Sir Roger Penrose's ingenious non-periodic pattern into a 900sqm honed ground floor was met promptly and cleverly.
According to UrbanStone general manager Mike Falconer, several materials were explored and, after much testing of composite materials, an ideal colour-texture-performance mix was achieved.
"As importantly, we were able to ensure that all the technical requirements and critical cutting, handling and laying characteristics were all met cost-competitively," he says. "We understand that there's no point in providing solutions which don't fit comfortably within the precise parameters set."
At the heart of the Molecular and Chemical Science building's floor is its amazing Penrose pattern, which employs just two tile shapes: rhombuses with differing angles.
"The Penrose Pattern is as unique as the UrbanStone composite tiles we've created and provided us with an excellent opportunity to demonstrate our ability to satisfy the most unusual and technically difficult demands of leading-edge clients," Mr Falconer says.
Related
Location