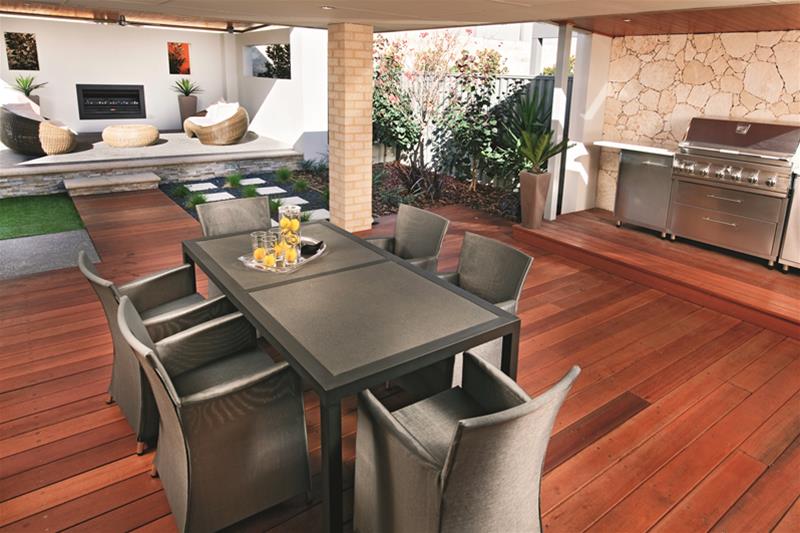 Established in Perth, Western Australia in 2005, Landscapes WA in its short history has succeeded in being the preferred landscaper for a number of project and luxury home builders throughout WA.
Details
Commercial:Landscape Designer,Urban Designers & Planners,Landscape Architects,Landscape Construction,Landscapers
Residential:Landscape Designer,Landscapers
Description
The team at Landscapes WA are committed to designing work that will be there for life; timeless pieces of landscaping for people to use and enjoy for years to come.

Plants
The tradesmen at Landscapes WA have the experience in all areas of landscape gardening, and maintain the highest standards of quality that sets us apart in the industry. At Landscapes WA we ensure a finished product of excellence that you will be proud of. Call us today for a chat.

Lawns
Landscapes WA will assist you with the selection of suitable species of lawn for your home in Perth, WA. It is important to choose the right lawn for the right application. Important factors that need to be considered include the level of sunlight, the soil type, and traffic type, level of maintenance desired or supplied, existing varieties and climate.

Reticulation
We are domestic and commecial irrigation and reticulation specialists. Landscapes WA can provide all your reticulation, irrigation & bore pumps requirements. Our design and installation solutions are designed to meet your budget.

Mulch
Mulching is one of the most important things a home owner can do for their garden. Every garden should be mulched and Landscapes WA can provide mulching services that will assist in maintaining soil moisture levels, improve soil structure and reduce erosion – while also reducing weeds. Get a quote today.

Pruning
Pruning of tree limbs on a regularly scheduled basis will improve your tree health, control growth, and enhance fruiting, flowering, and overall appearance. Many people do their own tree trimming and basic care of their trees, but there are some instances when you are well advised to leave the care of your trees to a professional.

Alfresco Areas
Landscapes WA is dedicated to providing high quality alfresco design and construction services for commercial, public, resort and residential projects. Professionally constructed alfresco areas provide a valuable addition to any home – and we can provide a creative and personal service to owners, and builders alike.

Timber Decks
Timber decking can provide a natural extension of interior living spaces into the outdoors. Your deck can be a highly enjoyable outdoor entertaining or BBQ area or a sunny space to enjoy a cup of your favourite coffee. We invite you to take a peek at our gallery of completed projects

Water Features
Looking for a water feature for the garden? Landscapes WA take pride in providing West Australian's with water fountains, ponds, pumps, pond liners, water lighting & water ornaments. We can help you find the water feature you are looking for – be it stainless steel, glass or middle eastern stone for large or small commercial water features or traditional residential water features or water walls.

Maintenance Programs
Landscapes WA provide a full spectrum of maintenance services for all your outdoor areas. Lawn mowing, reticulation repairs, tree surgeon work, seasonal fertilizing, & tree pruning are just some of our landscaping maintenance services. Enquire today – we are sure we can help.

Fencing
We can help you plan the perfect fence, obtain the best materials at the best price and construct your fence using quality tools and workmanship. Whether it be a residential or commercial solution, we can provide & install quality and affordable fencing – get a quote today.

Pots
Garden Pots and planter boxes are a great way display plants, create a feature and can be used in the garden to add interest and height. Garden pots are also a great way of allowing you to rotate plants from season to season. Landscapes WA provide many varieties of garden pots including terracotta, metal and classical style pots.

Garden Art
Landscapes WA can provide any garden requirements that can combine pots with plants, with passion and thoughtful finishing touches to create the perfect addition to your home and entertaining areas.

Paving
Paving offers a great alternative for driveways, patios, garden paths and courtyards & alfresco areas. At Landscapes WA, we can handle any size paving job. We can supply & lay natural paving stone, sandstone pavers or granite, bluestone or basalt pavers – all available to suit your landscape paving job.

Retaining Walls
We can design and build any type of retaining walls for you that will offer smart design options for all outdoor areas of your home including garden edges, terraces and ponds.
Location