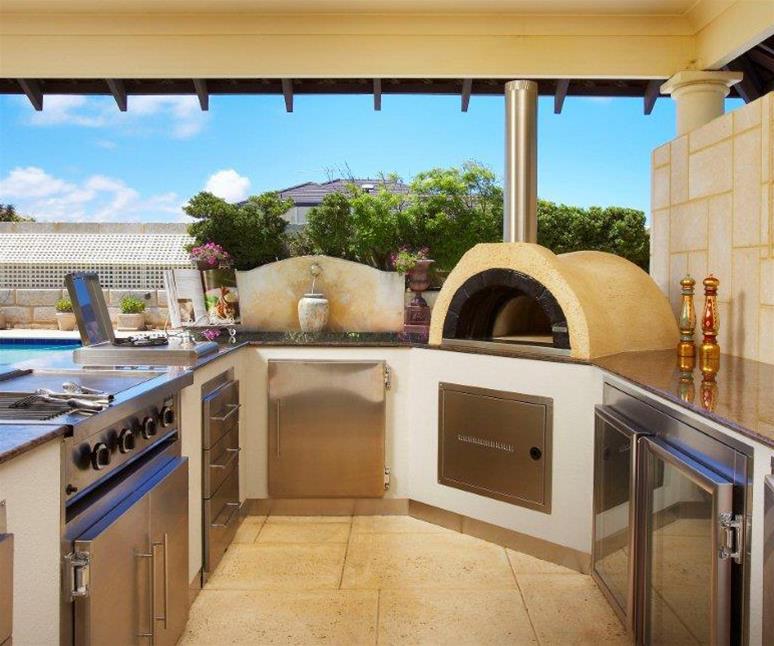 Mediterranean Woodfired Ovens
Mediterranean Woodfired Ovens is a residential and commercial woodfired oven company that manufactures Australia's most popular pizza oven models.
Details
Commercial:Accessories,Furniture - Outdoor,Manufacturer
Commercial Suppliers and Retailers Type:Commercial Supplier,Consumer Direct,Showroom in Perth
Residential:Furniture - Outdoor,Homewares,Kitchen Fitout,Outdoor Accessories
Residential Suppliers and Retailers Type:Commercial Supplier,Retail Supplier,Showroom in Perth
Description
Do succulent slow-cooked meats, mouthwatering pizzas and freshly baked breads tempt your tastebuds? Good news - all of this and more can be enjoyed from the comfort of home, with one of Mediterranean Woodfired Ovens multi-purpose ovens- a must have in any foodies kitchen.
With more than 17 years in business, Mediterranean Woodfired Ovens is an established brand and market leader with the highest number of ovens in Australian homes. Its customer base includes the who's who of celebrity chefs and the country's most prominent builders, architects, landscapers and garden centres- even Bunnings.
Mediterranean Woodfired Ovens' innovative trademarked designs utilize a 'no-brick' technology, making them some of the easiest DIY pizza ovens to build with the longest heat retention. The friendly staff believe everyone should have the opportunity to experience the benefits of a woodfired pizza oven, which is why the ovens are available in various sizes, DIY or pre-built.
Whether it is a small residential oven or large commercial oven for a restaurant, Mediterranean Woodfiired Ovens will supply you with the works, including pre-sales and installation advice, after sales support, an oven door, standard flue system, jiffy, firelighters, 100-page recipe book and user guide and a full set of handmade cooking utensils. By visiting its website you will also be able to peruse DIY tips, and cooking tuitions on how to impress your guests.
An oven from Mediterranean Woodfired Ovens is an investment in lifestyle and entertaining, taking outdoor living to the next level.
Location